Yoenis Cespedes' grand slam caps off Mets' 12-run inning against Giants
The Mets scored 12 runs in the third inning against the Giants Friday night. Yoenis Cespedes capped it off with a grand slam.
There were times in the first half last season when it seemed like the Mets would struggle score 12 runs in a week. On Friday night, the Mets scored 12 runs in one inning against the Giants.
The inning: the third. The pitchers: Jake Peavy and Mike Broadway. The hitters: well, everyone. Here's the play-by-play: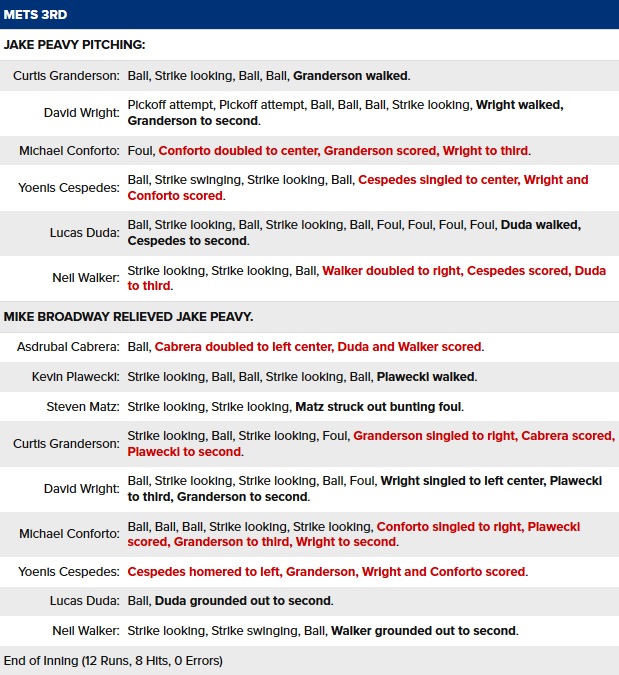 The Mets managed to bat around before making their first out in that inning. Wowza.
I'm not sure there's a better or more appropriate way to cap off a 12-run inning than with a grand slam. Yoenis Cespedes did the honors Friday. To the action footage:
Watch @ynscspds cap off our 12-run inning with a grand slam! #Metshttps://t.co/0Z4NwYW4Gb

— New York Mets (@Mets) April 30, 2016
That 12-run inning took about 45 minutes, in case you're wondering. It's the largest inning in Mets history and the largest inning allowed by the Giants since the Expos hung 13 on them in one inning in 1997.
The all-time record for runs in one inning is 18 by the Chicago White Stockings. They did it against the Detroit Wolverines in 1883. The modern record is 17 by the Red Sox in 1953. The Tigers were on the wrong end of that one.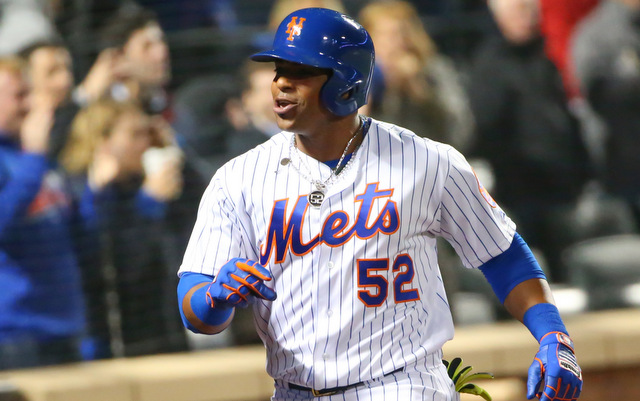 Bautista makes his home in Tampa

The Angels' Ohtani faced Milwaukee in Cactus League action on Saturday

New Mexico broke the school and WAC single-game run record with a 39-0 victory over Mississippi...
It's the first Saturday slate of spring training games, and Ohtani will be taking the mound...

The Tigers are very early in their rebuild and they're counting on Miguel Cabrera to rebound...

The Grapefruit League and Cactus League seasons started on Friday