Yoenis Cespedes rooting for former teammates to win World Series
Despite having been traded by the Oakland Athletics, slugger Yoenis Cespedes is rooting for his former team to win it all.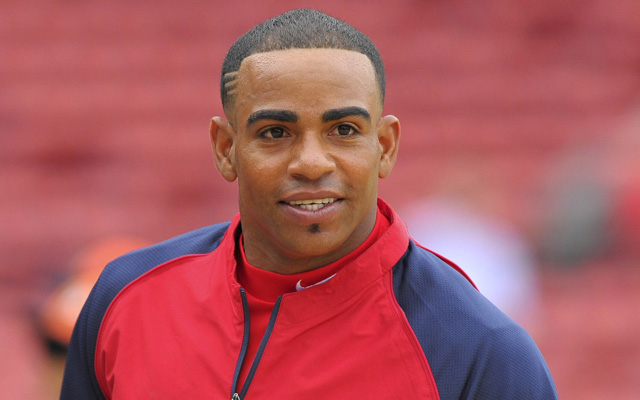 More MLB: Power Rankings | Expert Picks | Latest news & notes | Fantasy news
Even though he was traded from the Oakland Athletics to a 2014 non-contender in the Boston Red Sox on July 31, former A's slugger Yoenis Cespedes has a pretty great attitude on the situation. In an extended piece on MLB.com, Cespedes reflects on his time in Oakland like a true pro. He closed with this parting shot:
"I don't hold any hard feelings or resentment toward them," Cespedes said. "Apart from the game being fun, it's also a business, and I understand that side of it, so I don't harbor any negative feelings toward them. On the contrary, I wish them nothing but the best. I hope that they keep fighting, and I hope they win the World Series."
Pure class, and a similar attitude is reflected throughout the article. Good for Cespedes for being such a professional when many would harbor ill will about being traded from what was the best team in baseball at the time.
Hat-tip: Big League Stew
Get 15 percent off any order of more than $75 at CBS Sports Shop

Get your sports fans something that they'll wear all year

No, you're not imagining things. This MLB offseason has been very slow compared to the last...
Francesa will retire from radio next month, so he'll have plenty of free time next summer

The Twins need help in the rotation, and they may look to the trade market to find arms

Here are the bullet-points of what went down Tuesday regarding MLB and the Braves' punishm...