Yordano Ventura and baseball's hardest throwing starting pitchers
While making his MLB debut on Tuesday, Royals righty Yordano Ventura threw one of the hardest pitches of the last six years.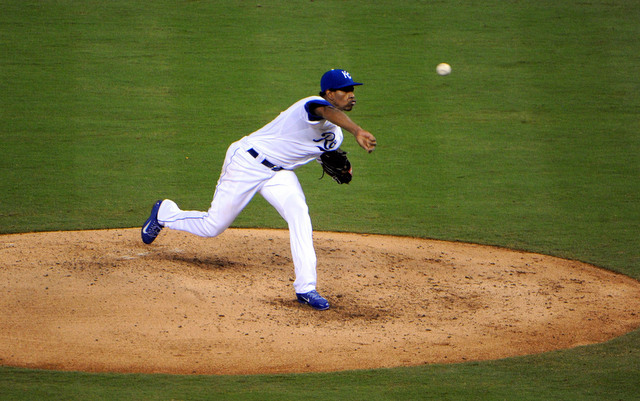 More Ventura: Knobler: Ventura gives Royals hope, but not so much for 2013
On Tuesday night, in the middle of a fierce wild-card race, 22-year-old Royals right-hander Yordano Ventura made his big league debut with 5 2/3 electric innings against the Indians. He held Cleveland to one run on five hits and two walks while striking out three, and he exited the game in line for the win before the bullpen messed things up.
Hidden within that start was a remarkable little piece of history ... well, maybe history isn't the right word. It's more of a record, I dunno. Anyway, in the third inning, Ventura threw the hardest regular season pitch by a starting pitcher in the PitchFX era. That dates back to 2007. This calls for a GIF: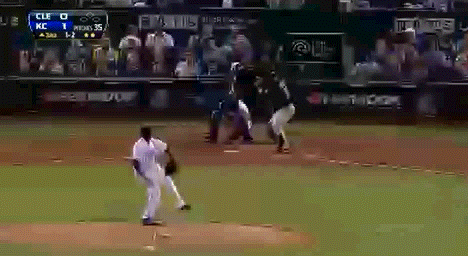 It looks like every other four-seam fastball you've ever seen, except this four-seam fastball was clocked at 102.816 mph. 102.816! No only was it 102.816 mph, but Yan Gomes managed to hit it for a single. Nice little reminder that big league hitters can handle triple-digits if it's poorly located.
We see Aroldis Chapman throw 101+ mph pretty much every time out, but he's doing it as a reliever. It's not often a starter runs his fastball that high. In fact, only twice in the PitchFX era has a starter topped Ventura's 102.816 heat, and one of those two instances involved a hot gun and an unreliable reading. We're casting that one aside.
The only reliably recorded pitch to top Ventura's was thrown by (who else?) Justin Verlander in Game 5 of the 2011 ALCS. It was clocked at 103.207 mph. Think about that. Verlander had already thrown 264 innings (regular season and playoffs) that year without counting spring training or between-starts bullpen sessions, stuff like that. HE got his fastball up to 103.207 mph in the middle of October. Adrenaline is a crazy, crazy thing.
I was originally planning to put together a top 10 list of the hardest regular season pitches thrown by starters during the PitchFX era, but that would be rather boring because of Verlander. Ventura tops the list and the next 14 (!) pitches belong to Verlander. Instead, here are the 10 hardest pitches thrown by starters not named Verlander:
Ventura -- 102.816 on Sept. 17, 2013
Gerrit Cole, Pirates -- 101.885 on June 21, 2013
Andrew Cashner, Padres -- 101.695 on June 9, 2012
Cashner -- 101.632 on June 9, 2012
Cashner -- 101.572 on June 9, 2012
Ervin Santana, Angels -- 101.524 on June 25, 2008
Ubaldo Jimenez, Rockies -- 101.515 on April 15, 2008
Jimenez -- 101.503 on May 3, 2010
Ventura -- 101.497 on Sept. 17, 2013
Santana -- 101.464 on June 25, 2008
Stephen Strasburg, Rubby De La Rosa, Nathan Eovaldi and Edwin Jackson have also had pitches clocked at 101+ mph as a starter. There have been 98 pitches thrown 101+ mph by a starter during the PitchFX era and 65 have been thrown by Verlander. Pretty much two out of every three. And yet, Ventura tops the regular season list.
As you may know, the hardest recorded pitch in history was thrown by Chapman. He hit 105.1 mph back in 2010. That came as a reliever, obviously.
Special thanks to PitchFX gurus Dan Rozenson (@SixToolPlayer) and Harry Pavlidis (@HarryPav) for the PitchFX help.