You can now buy Curt Schilling's house, stuff and random junk
Curt Schilling is having an estate sale to help cover his debt following his failed video game venture.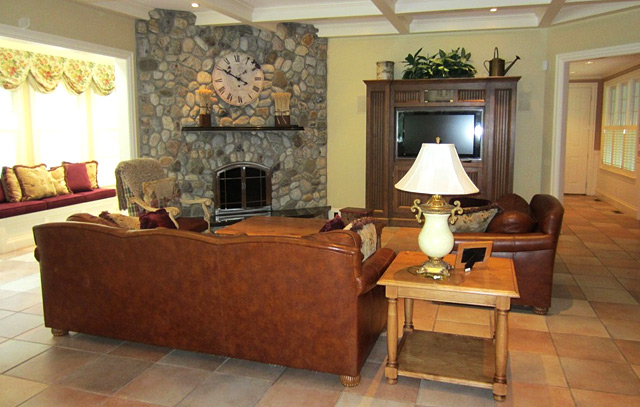 Long-time big leaguer Curt Schilling, whose failed video game venture, 38 Studios, collapsed into bankruptcy last year, is currently being sued by the Rhode Island Economic Development Corp. The state leveraged his company into a $75 million loan which 38 Studios was unable to make payments on. It's a mess.
To help cover his debt and legal costs and whatever else, Schilling is selling his New England home and having an estate sale, according to Laura Vecsey of Forbes. Here's more from Vecsey's report:
An estate sale is slated for Saturday, Oct. 12 inside the 8,000-square-foot home at 7 Woodridge Rd. in Medfield, MA, which sits on a massive, 26-acre lot. Items up for grabs include a Hummer golf cart; fake plants — complete with a smattering of dust, and a custom dining room set.

Schilling bought the home in 2004 for $4.5 million. It was formerly owned by New England Patriots quarterback Drew Bledsoe. However, no amount of New England sports celebrity pedigree seems to be aiding in the sale of the home, which Schilling first listed for sale in April 2008 for $8 million.  In Sept. 2012, the price was slashed to $3.450 million. It is now listed for $2.99 million.
Aside from the usual items like plants and furniture, you'll also be able to find that Hummer golf cart, a Ms. Pac Man machine, an Angry Bird, a personalized (not for you!) bathrobe, and what looks like the contents of a junk drawer at the estate sale. Here is the full listing.
Dioner Navarro still hopes to return someday

Christian Yelich's agent says his client's relationship with Marlins is 'irretrievably bro...

The free-agent market has been slow and one player is bracing for an even longer wait
The Mets didn't want to trade a young outfielder for an older one

Josh Harrison doesn't sound pleased Gerrit Cole and Andrew McCutchen have been traded away

The team's media contracts expire following the 2019 season