Your Indians 'fan sign' of the day
This one's for you, Michael Bourn. Whether you like it or not.
More MLB: Scoreboard | Standings | Probable Pitchers | Sortable Stats | Odds
It's not certain whether Indians fly-catcher Michael Bourn approves of the following fan sign, but what is certain is that Western culture is the better for its existence ...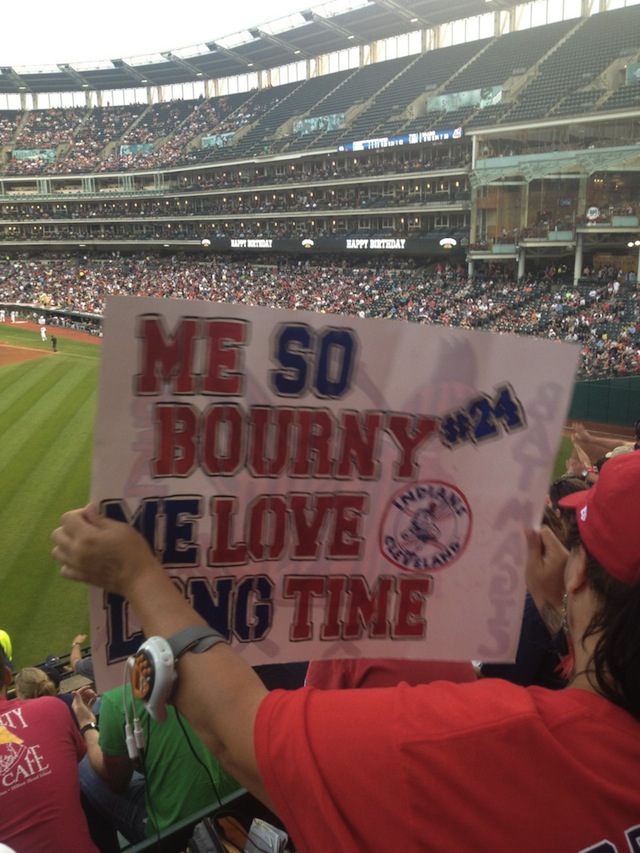 Remember: If the reader finds himself or herself in a state of being Bourny, simply apply a healthy coating of Pestano to the affected region and then engage in a vigorous session of Ubaldo Chisenhall. Should clear it right up.
(Wink of CBS eye: Reddit Baseball)
Garrett Cooper is the answer to a trivia question

We still don't know if Ohtani will be jumping to the majors yet

Kinsler is a free agent next winter
Opening Day will be Thursday, March 29 -- the earliest opening day in MLB history

The World Series champion and big-time wrestling fan was on hand Sunday night

The Brewers have very few payroll commitments moving forward