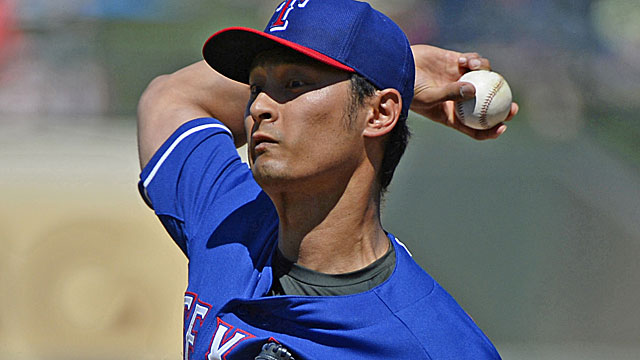 In the Eye On Baseball Top 10, here's what we do: rank players according to criteria. Those criteria change depending upon week and whim, but the Top 10 will always be informed by some angle or another. (Note that the absence of an angle is itself an angle!)
And that brings us to this week's guiding query: Who are the best position players and pitchers in the American League heading into the 2014 season?
To specify, I'm homing in on those position players and pitches who, based on performance trends, injury history and age, figure to provide the most value to their teams in the season to come. I don't care how good their teammates are, so don't consider this to be freighted with the nonsensical considerations that afflict too many MVP ballots. Also, how good a particular guy will be in 2015 and beyond isn't of importance here. It's 2014 and 2014 alone.
For position players, defense and base-running matter. It's not about the bat only. In light of that information, yes, you may assume that Mike Trout will be featured prominently.
So let us now recite baseball names for purposes of SEO and making you angry. Feel free to brandish your incorrect opinions and make idle threats in the comments section.