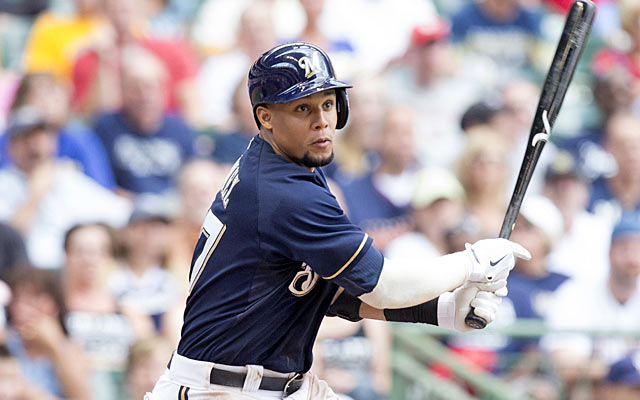 More MLB: Power Rankings | Expert Picks | Latest news & notes | Fantasy news
In the Eye On Baseball Top 10, here's what we do: rank players according to criteria. Those criteria change depending upon week and whim, but the Top 10 will always be informed by some angle or another, painfully contrived or otherwise.
And that brings us to this week's guiding query: Who are best current players who've been traded at some point in their careers?
As you're no doubt aware, the July 31 non-waiver trade deadline approaches, and that means we have trades foremost in our coconuts. So since we're on that topic, why not concoct a related hook for this week's EOB top 10? Why not indeed!
We list these players with no regard for their pre-2014 histories and no regard for whether or not these performances are sustainable. This is about performance in 2014 to date and nothing else. As for position players, defense and base-running are very much part of the calculus.
Omissions? Believe it or not, Adrian Beltre has never been traded, so he's not eligible. Ditto Mike Trout, Felix Hernandez, Clayton Kershaw, Andrew McCutchen, Troy Tulowitzki ... and others.
So let us now recite baseball names for the dual purposes of SEO and making you angry. Feel free to brandish your incorrect opinions and make idle threats in the comments section.
Weapons-grade complaints and spleen-venting? By all means, reach out to the author at hotmail@hotmail.jpg.