2014 NBA Draft: Hornets get A for landing P.J. Hairston in a trade at No. 26
With the No. 26 pick in the 2014 NBA Draft, the Hornets selected P.J. Hairston, formerly of North Carolina and the NBA D-League.
• 1 min read
The Charlotte Hornets selected former North Carolina guard P.J. Hairston with the No. 26 pick in the 2014 NBA Draft. They traded the No. 24 pick, Shabazz Napier, to the Miami Heat in exchange for this pick, the No. 55 pick and a future second rounder.
The 6-6, 220-pound Hairston averaged 14.6 points in 2012-13 for North Carolina, but was suspended for 2013-14 amid an NCAA and UNC investigation into impermissible benefits for the player.
Hairston subsequently played for the Texas Legends of the NBA's Developmental League, averaging 21.8 points per game in his first professional action. He is the first player to be selected in the first round of the draft out of the D-League.
Hornets: P.J. Hairston: A: A shooter to help their offense and an athlete to stick with their system. Excellent fit.

— Matt Moore CBS (@MattMooreCBS) June 27, 2014
It's likely that Hairston would have been selected earlier if not for the off-court trouble. He should be able to contribute quickly.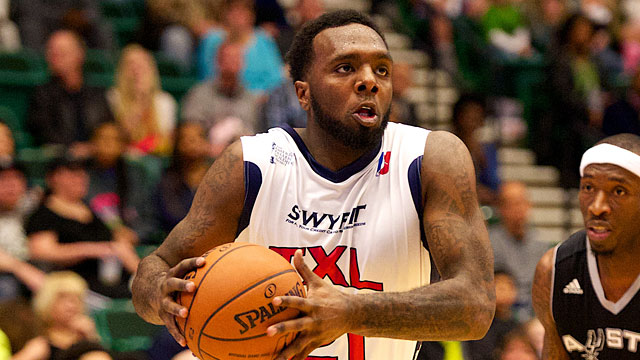 Kevin Durant says he doesn't agree with what President Donald Trump agrees with

Evaluating where the future Hall of Famer might land up if he is freed from Chicago's rebuilding...

Adam Silver said his piece with the schedule out; we address that and what the slate looks...
The Hawks and Sharecare reportedly agreed to terms on a five-year deal

A look at the context of the schedule and who plays who when, and how far they travel during...

Durant took on rapper Lil Dicky and actually might have lost