2014 NBA Draft: Phoenix Suns get a B+ for Bogdan Bogdanovic at No. 27
With the No. 27 pick in the 2014 NBA Draft, the Phoenix Suns selected Bogdan Bogdanovic out of Serbia.
• 1 min read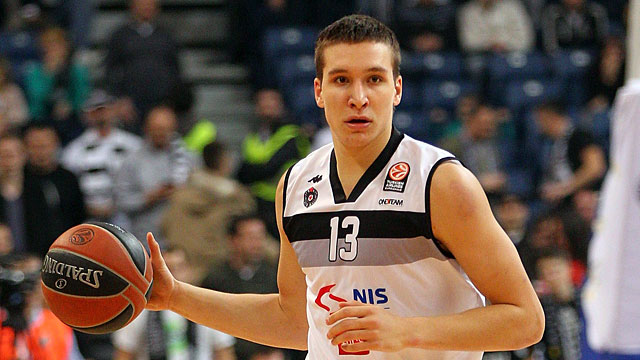 The Phoenix Suns selected Serbian guard Bogdan Bogdanovic with the No. 27 pick in the 2014 NBA Draft.

The 6-6, 200-pound Bogdanovic averaged 15 points per game and made 37 percent of his threes in Euroleague action for Patrizan Belgrade last season.
Suns: Bogdan Bogdanovic: B+ Will excel in Hornacek's system whenever he arrives and has terrific upside.

— Matt Moore CBS (@MattMooreCBS) June 27, 2014
Rodman's agent says he is urging the ex-NBA star to check into rehab

The players and referees are working to fix a relationship that has recently been deterior...

The locker room heist is going to lead to plenty of fines and maybe some suspensions from the...
Larry Hartstein has his finger on the pulse of Boston basketball and locked in a pick for...

The always consistent Spurs take on the rebuilding Lakers in a national TV contest.

The lack of urgency from the front office has some players doubting their chances of reaching...