2014 NBA Draft: Phoenix Suns get a B- for picking T.J. Warren at No. 14
With the No. 14 pick in the 2014 NBA Draft, the Phoenix Suns selected T.J. Warren out of NC State.
• 1 min read
The Phoenix Suns selected NC State forward T.J. Warren with the No. 14 pick in the 2014 NBA Draft.
The 6-8, 215-pound Warren averaged 24.9 points and 7.1 rebounds per game in 2013-14 for NC State, which finished 22-14 and lost to Saint Louis in the Round of 64.
Phoenix Suns: T.J. Warren: B-: Bit of a reach, but if you want a strong, versatile scorer who just knows how to get buckets. Relentless

— Matt Moore CBS (@MattMooreCBS) June 27, 2014
Warren will give Phoenix another scoring threat who brings a polished offensive arsenal. The question is how effective his crafty in-between game will work at the NBA level, where the midrange is being abandoned more every year.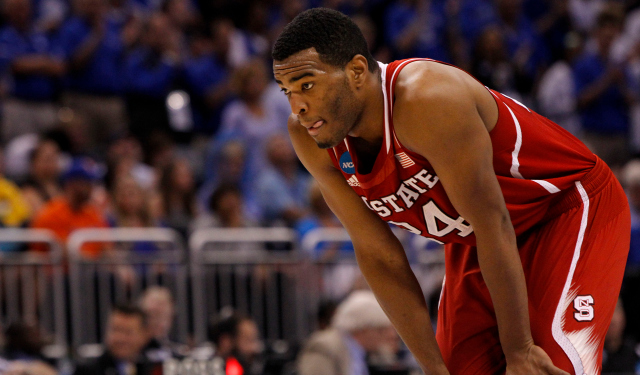 Beverley handcuffed Lonzo on the court, and the emotion carried into the locker room

Ball's eagerly awaited first NBA game didn't go the way Laker fans hoped

Griffin can still hand out posters with the best of them
The Knicks forward is a bucket-getter in the truest sense of the term

On the TNT broadcast, even Shaq finally admitted that he likes Joel Embiid's game

The Warriors new Nike classic uniforms will be revealed Thursday