76ers and Celtics: A lesson in basketball mortality
Both Boston and Philadelphia are facing significant rebuilding projects, only one refuses to accept the flatline.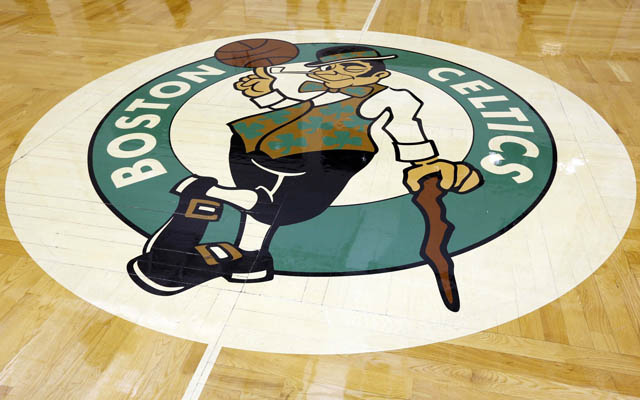 I looked up the meaning of decay the other day on wikipedia. This snippet caught my eye. 
The process is essential for recycling the finite matter that occupies physical space in the biome. Bodies of living organisms begin to decompose shortly after death.
via Decomposition - Wikipedia, the free encyclopedia.
It's obvious that, given the idea that matter is nether created nor destroyed, that destruction is required for creation. But it still caught me that before materials can be transformed into something new, the old organism has to die. It's a morbid thought, but it's also one that, because my brain is warped in many ways, got me thinking about the Celtics and the 76ers, and their rebuilding efforts. Coincidentally, the two play one another Friday night in what will surely be one of the truly most depressing preseason games you're likely to find.
You see, the difference between the Celtics and the Sixers is that the Sixers knew they were dead, and pulled the plug. The Celtics are instead going about their business as if that's really blood flowing through their veins. 
Both teams faced ruin of dreams last season. For Philadelphia, it was Andrew Bynum and knees that never healed, a jersey that never saw game action. It was Doug Collins' homecoming that turned sour and an attempt to build off something that you couldn't build from. The Celtics, conversely made the bigger move in trading Kevin Garnett, Paul Pierce, and Jason Terry on draft night after Doc Rivers made his way to LA. That's what's maybe more surprising. It was like the Celtics saw the wound and still can't admit the injury. 
GM Danny Ainge maintains they're not tanking. The team talks like it has genuine plans for this season. It hung back in free agency, it didn't do anything to heal he wounds, but it still maintains it plans to compete. And somewhere, Rajon Rondo rides a bicycle and could come back with a genuine attempt at resuscitating the season. 
It's an interesting question: are the Celtics really, truly bad? It's assumed they'll be bad. Kris Humphries is at worst their seventh best player. But they also have veterans (Avery Bradley, Jeff Green, Rajon Rondo, Humphries, Gerald Wallace, Rondo) along with young talent like Kelly Olynyk and Jared Sullinger. If you choose to look at each of those players in their best light, you can talk yourself into this team being marginally competitive. 
But what would that accomplish? If there's one thing we have learned in the NBA, it's that if you're not living, you're dying. It's just a matter of how quickly you deal with the pain. The Celtics are trying to recycle those materials without dying. 
Royce Young covered the process the Celtics are faced with this week, and how patience is a virtue for them. Certainly you don't hold the wake while there's a heartbeat. But there should also be some understanding of the situation and a steadfast avoidance of NBA purgatory: too good for significant talent injections and too bad for real progress. 
The Sixers, on the other hand? Dead as a doornail. Sam Hinkie came in as GM, declared the patient dead, and set about the autopsy and organ donation. The 2013-2014 Sixers have no pretense of competitiveness, they are not lying to their fans, the league, or themselves. They're going to be wretched, awful, terrible. Then it will be over, they'll have a top four draft pick and they can get on with building a new life. This team's season is over, they're just holding the estate sale. 
(Note: In this situation, Thaddeus Young is the deceased's consciousness trapped inside the mind unable to communicate, silently screaming into oblivion. Again, I'll ask, someone go rescue Thad Young with a draft pick and a trade exception.)
Meanwhile, Boston could be rambling on, the zombie Frankenstein's monster wandering the countryside trying to convince itself it's dangerous. 
They say the hardest part is letting go. The Sixers have come to terms with their basketball mortality, while Boston won't quite give up the ghost. 
SportsLine simulated Wednesday's Nuggets-Clippers game 10,000 times

Galin Dragiev has his finger on the pulse of the Lakers and just locked in a play for Wedn...

No more McNuggets allowed in the Barnes household
Leonard has played in only nine games this season for San Antonio

Pierce is set to have his jersey retired on Feb. 11, but there's been a lot of controversy...

Thunder will try to beat Lakers for 11th straight time at home