Akron minor league baseball team celebrates LeBron return with burger
'Return of the King Burger' to feature crab meat, coleslaw, and Boursin cheese. Witness gastrointestinal distress.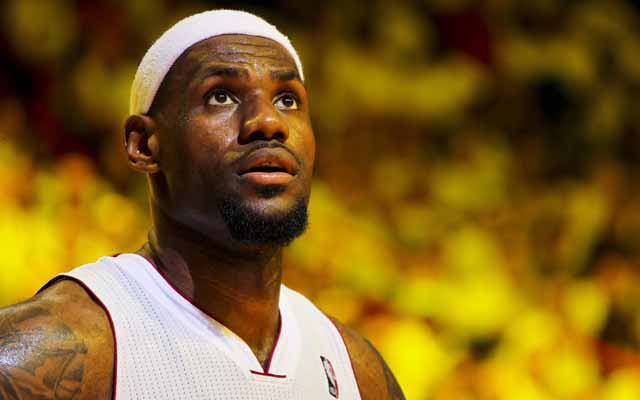 An Akron, Ohio minor league baseball team is celebrating the return of LeBron James to Cleveland... with a burger. From Ohio.com via Hardwood Paroxysm: 
The RubberDucks on Saturday introduced a new item to its "Extreme Foods" menu, the "Return Of the King Burger," in honor of LeBron James' return to the Cleveland Cavaliers and Northeast Ohio. 

The burger has a four-ounce patty and is topped with Boursin cheese, a king crab meat blend and wine and gold slaw. 

"We're excited to have another great addition to our 'Extreme Foods' lineup," Akron RubberDucks General Manager Jim Pfander said. "Our food and beverage director Brian Manning spent a long time putting together the perfect ingredients to welcome the 'King' back to Akron."

The "Extreme Menu" item will sell for $8.50 and is available at Taters concession stand located behind home plate.
via RubberDucks introduce "Return Of The King Burger" to its menu - Akron Aeros - Ohio.
Crab meat on an Ohio minor league baseball park burger. 
This might be the only thing that could make Cavs fans sicker than when LeBron left the first time. Witness gastrointestinal distress.
HT: Hardwood Paroxysm
Irving has requested a trade away from the Cavaliers

The Lakers made a strong push for Rose, but he would have been a backup in Los Angeles

The small forward spent last season with the Sacramento Kings
Knight still has three years left on his five-year, $70 million contract

The Golden State forward is accused of assault, battery and making misleading statements

The Nets get their shooter a year later, and the Blazers reportedly will waive Nicholson