#AllStarWeirdness: The fun and friendly Knicks family adventure
Knicks have their family in on the action at All-Star Weekend.
Sure, Carmelo Anthony is married to La La Vasquez, and Tyson Chandler has his own photography portfolio. Sure, they're both All-Star members of the biggest basketball team in the grandest city of them all. But, really, they're just two dudes hanging out on a Saturday with their kids. 
From CBSSports.com's Zach Harper: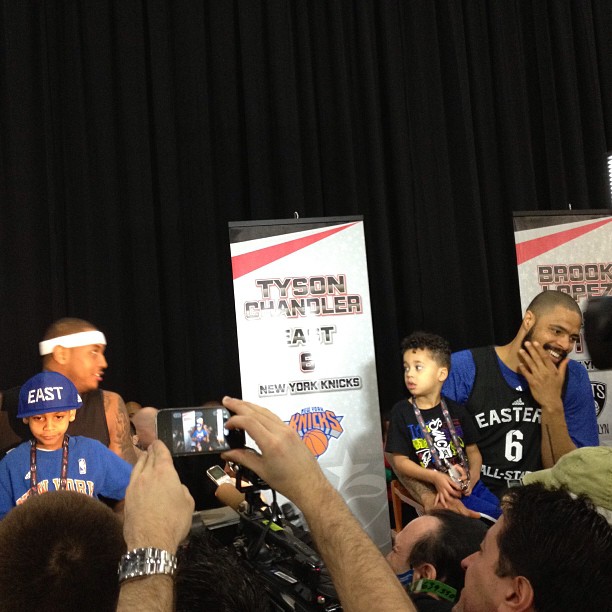 How often does Chandler do that beard rub? That's like his go-to interview move. Also notable, Melo's kid is doing the McKayle Maroney face. Well played, kid.
Warriors' forward doesn't understand the reasoning behind the all-too-common double technical...

Hardaway Jr. gave a 'safe' call like he was an umpire in baseball

Barnes hits the trey with less than a second left to lift Mavericks to dramatic 95-94 vict...
Kevin Durant was once again back in Oklahoma City

Gregg Popovich has never seen an injury lead to the issues that Kawhi Leonard has been fac...

Kobe Bryant, of course, had his 81-point game against Rose and the Raptors back in 2006