Andray Blatche signs contract to play in China
Big man Andray Blatche will reportedly join the Xinjiang Flying Tigers.
• 1 min read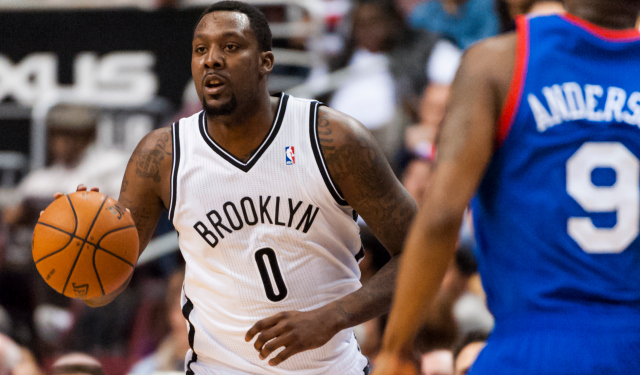 The Xinjiang Flying Tigers are your new favorite Chinese Basketball Association team. They've signed free agent big man Andray Blatche, his agency announced on Saturday. This is the same team that signed shooting guard Jordan Crawford. Just think of all the crazy shots they'll take.
Blatche will make about $2.5 million in China, according to Yahoo Sports' Adrian Wojnarowski. It's somewhat surprising that Blatche couldn't find an NBA home, given that he averaged 11.2 points and 5.3 rebounds for the Brooklyn Nets last season with an 18.8 PER. He's a productive offensive player, though he is prone to strange decision-making and he's not much of a rim protector.
Blatche is coming off a fun FIBA World Cup performance for the Philippines. He became a naturalized citizen before the tournament, and he averaged 21.2 points and 13.8 rebounds in five games. 
Arizona's DeAndre Ayton goes No. 1 over Duke's Marvin Bagley in Reid Forgrave's latest mock...

The order of the NBA Draft is pretty much set, with only the lottery left to decide how it...

Here's how to watch every NBA postseason game online or on TV
Budenholzer is suddenly on the market. We examine possible destinations for the free-agent...

The Warriors will take on the Pelicans in the second round of the playoffs

Watch the top-seeded Raptors square up against the No. 8 Wizards in the Eastern Conference