Antawn Jamison agrees to one-year deal with the Clippers
Clippers come to terms with veteran forward Antawn Jamison.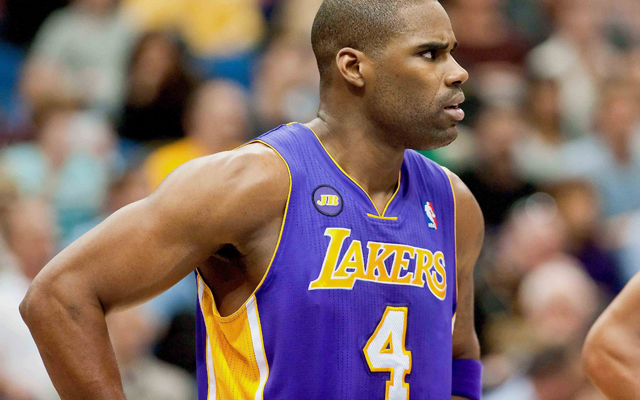 ESPN LA and Yahoo report that the Clippers have signed veteran free agent forward Antawn Jamison. It's reportedly a one-year deal and Jamson confirmed the deal to ESPN LA. 
The Clippers had been considering signing Lamar Odom. but have moved in recent days toward Jamison, fueling more speculation about Odom's reported drug problem. Jamison provides much of the same as Odom, after averaging nine points and five rebounds last year for the Lakers. Jamison had been pursued by several teams including the Grizzlies and Bobcats in recent weeks. 
Jamison gives the Clippers an emergency big to throw out there who can score and rebound a little bit, though his defense has struggled as he's gotten older. 
Trump rescinded Curry's invitation to the White House after Curry said he wasn't interested...

Silver said he was hoping Warriors would get chance to share their views directly with the...

Along with the Thunder, those were the three teams most involved in the Anthony trade talk...
LeBron said he was frustrated by the President's recent actions

A look at the various actors and elements in the latest sensational blockbuster trade in the...

Blockbuster deal doesn't change the Thunder's projected finish in the West