Anthony Randolph signs with Russia's Lokomotiv Kuban
Forward Anthony Randolph never made good on his potential in the NBA, so now he's out of the league.
• 2 min read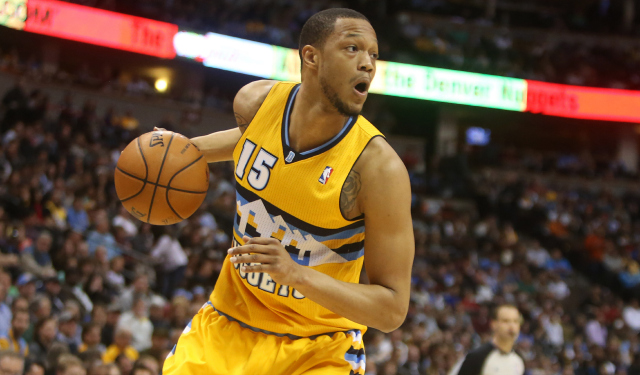 Offseason: Free Agency | Latest from Ken Berger | Rumors
Free agent forward Anthony Randolph signed a two-year deal with Lokomotiv Kuban on Monday, the Russian team announced. Lokomotiv has a team option on the second year.
"I will try to be a successful player and get better every day, doing my best to help our team be better than their opponents in the Eurocup and the VTB League," Randolph said. "I understand that I joined an ambitious, hard-working team and working together will help us win championships."
Randolph's NBA story is a disappointing one. Drafted No. 14 overall by the Golden State Warriors in 2008, he showed flashes of his potential in the second half of his rookie season and put up crazy numbers at the end of it. He looked like he could turn into a two-way star with his length, quickness and his ability to make plays off the dribble and in transition. The Warriors considered him a franchise building block, reportedly making him untouchable in trade talks, and in his second summer league he dominated. From a 2009 Sports Illustrated story:
A rival general manager watched Randolph kill in summer league -- a Vegas-best 26.8 points in four games along with 8.5 rebounds, three blocks and 60.9 percent shooting -- and said, "He is a star waiting to happen, especially in that system," meaning the shoot-'em-up Don Nelson approach. "He's shooting the ball better and putting the ball on the floor better, and that allows him to get to spots for a mid-range game. And at 6-11, and at those places on the floor, he can shoot over anyone."
His unique blend of skills combined with his per-minute stats and highlight plays turned him into something of an Internet folk hero, but Randolph didn't have the breakout season some expected in his second year. Don Nelson, Golden State's head coach at the time, took criticism for not playing him more. Nelson doesn't look so silly now, as Randolph was unable to earn significant playing time after being traded to the Knicks, then the Timberwolves and then signing with the Nuggets.
Denver traded Randolph to the Bulls on draft day, and Chicago flipped him to the Magic on July 14, the five-year anniversary of his 42-point game in summer league. Orlando waived him the next day, which was his 25th birthday.
That's the crazy part: he's still only 25. It feels like Randolph has been around forever, and while he's become a journeyman, he still has tools most players don't. He's just never shown an ability to contribute productively and consistently within a system. He never stopped making rookie mistakes. Now he has to go overseas, hope this fresh start will give him more confidence and try to turn his career around.
Fergie: 'I'm a risk taker artistically, but clearly this rendition didn't strike the intended...

Victor Oladipo had a successful R&B album over the offseason and Jamie Foxx is a fan

Klay Thompson makes sure he stands out during All-Star Weekend
There's no shortage of moments to choose from

The Trail Blazers almost traded for Charles Barkley, but when they didn't, it put them in debt...

The self-proclaimed ASG snub Williams may be bitter about Butler requesting to sit out Sun...