Anthony Tolliver agrees to two-year deal with Phoenix Suns
Phoenix adds a veteran shooter with some size to replace some of what they lost with Channing Frye's departure.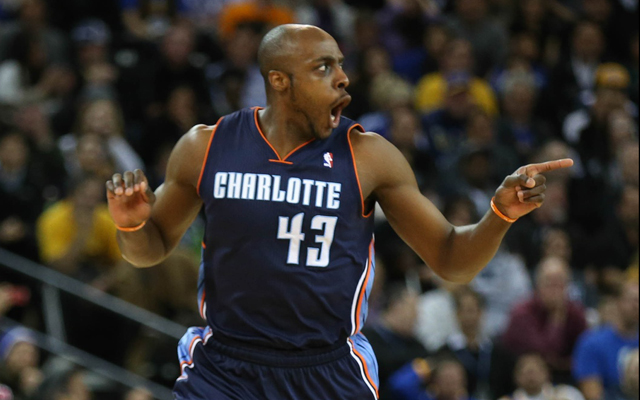 More Offseason Analysis: Updating Free Agency news | Free Agent tracker
Real GM reported late Wednesday night that the Suns reached a two-year, $6 million agreement with free agent Anthony Tolliver. Tolliver confirmed the move on Instagram:
It's a smart, cheap move for Phoenix, which adds a veteran shooter forward after Channing Frye departed for Orlando. Tolliver averaged 6.1 points and 2.6 rebounds last season for the Bobcats (now Hornets). His shot chart via Nylon Calculus shows his worth to the Suns as he shot 42 percent from three:
Tolliver gives them a good shooter who can space the floor and defend a little bit. He's not Frye, but he's a decent value addition on a short-term, low-money contract. A nice pickup for the Suns.
Nerlens Noel is now being represented by Rich Paul of Klutch Sports

Steve Kerr opens up about his back issues and more

OJ Mayo, banned from the NBA for positive drug test, is considering playing overseas
The King? 'LeBron, it turns out, is Aquaman,' or so the account via Dwyane Wade's wife goe...

From Penny to Thunder Dan to Pistol Pete to Agent Zero, guys who would be better in 2017

Griffin said recently he thinks it's more likely that LeBron James goes to New York than L...