Blake Griffin withdraws from Team USA FIBA team
Clippers star won't participate in FIBA World Cup this summer.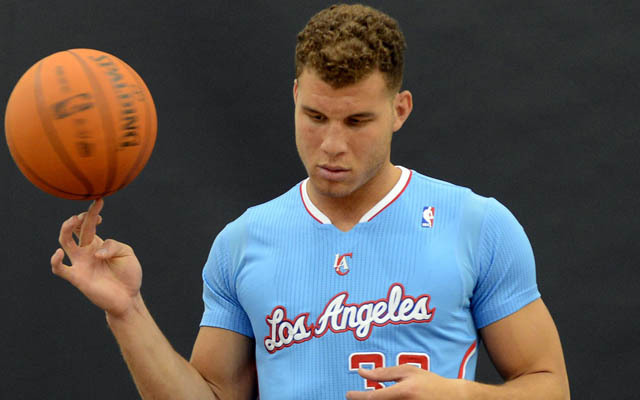 Offseason: Free Agency | Latest from Ken Berger | Rumors
The Clippers announced Thursday night that Blake Griffin has decided to withdraw from playing for Team USA this summer in the 2014 FIBA Tournament in order to focus on the upcoming season. 
"I appreciate the invitation to play for Team USA this summer," Griffin said. "It is a special opportunity anytime you have a chance to represent your country, and I was honored to be included. However, right now I want to focus and dedicate 100 percent of my energy on improving and preparing for the upcoming season with the Clippers."
Deep breath. Word is Blake Griffin us fine. He only withdrew from USA camp so he'd be 100 % next season

— Ramona Shelburne (@ramonashelburne) July 25, 2014
John Wall was added to the roster of 19 players who will eventually be cut to 12 before heading to Spain in late August. Griffin had the longest playoff run of his career, going to six games vs. the Thunder in the second round after a grueling and emotional first-round series vs. the Warriors. He appeared in 93 games total this season, the most of his career. 
So the break is kind of understandable. This isn't uncommon. Get a player on a Team USA for the Olympics and he'll fight for that spot to the end. Put him on a FIBA team and it's basically "eh." 
The Team USA roster is stocked with bigs, though, so the loss shouldn't be too bad. DeMarcus Cousins, Anthony Davis, Andre Drummond, Kenneth Faried and Kevin Love are all track to participate. No big crunch there, for Jerry Colangelo and Coach Krzyzewski. 
Oklahoma City has reportedly offered the MVP a five-year extension worth over $200 million

The big man was a big part of the Warriors' championship run last season

The Cavs jokes were out in full force after Golden State reportedly agreed to sign Antonius...
New York seems to be at the top of Irving's list of preferred destinations

Is it just a normal workout, or is LeBron continuing his recruiting efforts?

Chris Bosh answered on the spot about the LeBron James and Kyrie Irving situation