Blazers GM says it's unlikely team will re-sign J.J. Hickson
J.J. Hickson probably won't find himself back with the Trail Blazers next season, so says general manager Neil Olshey.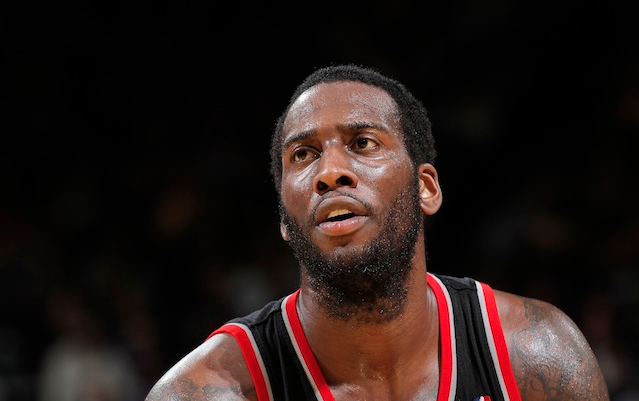 It's been a little bit of a breakout season for J.J. Hickson in Portland. He's averaging a double-double (12.9 points, 10.0 rebounds) and has established himself as more than just an also-ran role player.
But he's been playing out of position all season and because of it, he probably won't find himself back with the Trail Blazers next season, so says general manager Neil Olshey. Via the Oregonian:
"For us to make a jump next season, JJ can't be our starting center,'' Olshey said, referencing the Blazers' 47.4 points allowed in the paint per game, an NBA high. "I'm not saying he can't be part of the roster. But we need to find a starting-caliber center who protects the rim and gets defensive rebounds at a high rate and that has a presence.

And we have to do a better job at defending the paint. So you have to ask: Is it likely there is enough minutes to commit the kind of dollars JJ will command, when clearly there are other positions that need to be upgraded? Probably not.''
Well, that was blunt.
But it's also the truth. The Blazers have struggled defensively, especially on the interior. They're 24th in defensive efficiency, have allowed more baskets inside five feet than any team in the league and are dead last in points allowed in the paint. Considering their starting power forward, LaMarcus Aldridge, is far from a rim protector, the Blazers definitely need to make an adjustment there.
And with Hickson playing so well, he's probably priced himself out of being Aldridge's backup. Add in the fact that the Blazers have a young big in Meyers Leonard to develop along with some cap space this summer and, really, what Olshey is saying completely makes sense.
What's the market look like this summer? The Blazers have money to spend (about $12 million), but the market for bigs isn't especially deep. The top of the list includes Al Jefferson (unrestricted), Emeka Okafor (ETO), Andrew Bynum (unrestricted, but come on, Bynum's knees in Portland?), Samuel Dalembert (unrestricted), Nikola Pekovic (restricted) and Greg Oden (just kidding).
But by the sounds of it, the market for power forwards just got a little deeper, as Hickson's name will be added to the list.
The Celtics guard is leaning towards siding with his new teammate but has questions about the...

Knicks media day and the first day of training camp in New York is Monday

A former Michigan State football player is suing Green over an alleged 2016 assault
Kanter took exception to KD saying he couldn't win a title with those "cats" from OKC

Green appears to mistaken his Warriors teammate for a chair in an amusing "NBA 2K18" glitc...

The new look includes a snazzy alternate mid-court logo which recognizes history in the Philadelphia...