Bobcats' Brendan Haywood paying energy bills for 15 single mothers
Charlotte Bobcats center Brendan Haywood has donated money to pay for the energy bills of 15 single mother families in the Charlotte area.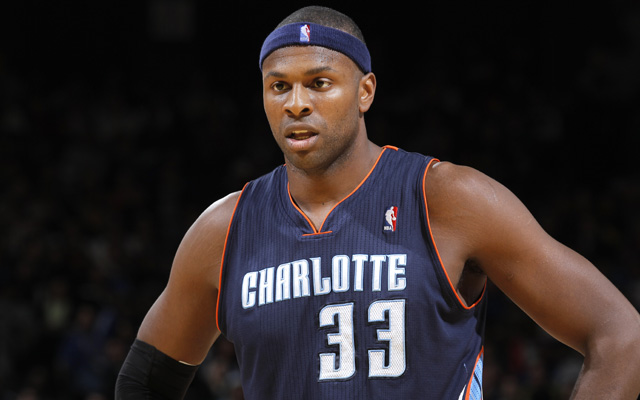 Brendan Haywood is helping out those in need.
(Getty Images)
The NBA and its players do a lot of charitable things throughout the year. The NBA Cares program does countless good deeds, and hundreds of players around the league give to charity or have started their own charities to help those much less fortunate than themselves. While plenty of NBA players seem to draw the ire of sports fans for various reasons, they do manage to give back to their communities in many ways.
Charlotte Bobcats center Brendan Haywood is one of those players giving back to his community. He's helping out 15 single mothers by paying their energy bills for the next year. Via WCNC.com: 
A Charlotte Bobcats player is helping out 15 women living in transition homes with a big gift.

Charlotte Bobcats Center, Brendan Haywood, surprised the women at the Salvation Army's Center of Hope shelter Sunday afternoon.

Haywood announced he will pay their Duke Energy bill for one year. The women and their children are part of the "Rapid Re-housing Program" that helps women in transition with job resources and assistance.
Haywood comes from a single-parent home and can relate to what a lot of the people who come through the shelter have to deal with on a daily basis.
The Rapid Re-housing Program from the Salvation Army Center of Hope shelter has helped 30 families get off the streets and into housing since April 2012. They're given a certain amount of support to help stabilize their income until they can get back on their feet. Haywood is helping the shelter and program prosper by offering to pay the energy bills for 15 families.
The program provides financial subsidies for housing for three months, giving them enough time to get back on their feet and provide for their home. This is a pretty incredible gesture by Haywood and one of the numerous stories the NBA has regarding its players and charities they believe in.
(H/T: Rufus on Fire)
Mirotic and Portis combined for 49 points as the Bulls won their fifth straight game, beating...

Gobert, who missed 11 games earlier this season with a knee injury, will have an MRI

Get all the latest scores, news and highlights from Friday's NBA games
Porzingis is questionable for Carmelo Anthony's return to MSG on Saturday

The Spurs and Rockets will renew their in-state rivalry on Friday night

Anthony will play at Madison Square Garden on Saturday for the first time since being trad...