Bobcats interested in Evan Turner?
Evan Turner is reportedly being shopping by the Sixers. Could the Bobcats want him?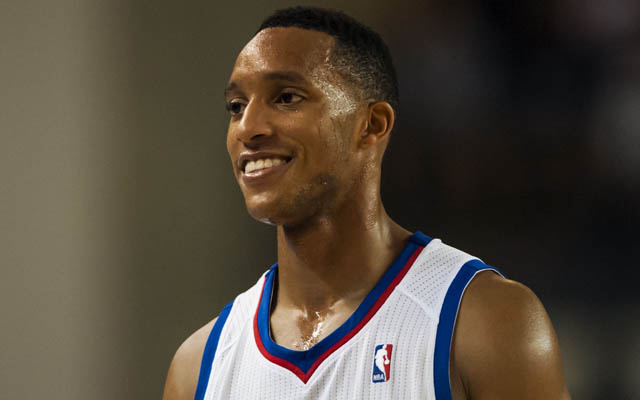 So, Evan Turner is reportedly available. But the current problem for the 76ers is finding an acceptable, interested taker. 
There have been a few teams tossed around, but with Turner sitting on an upcoming summer of likely restricted free agency, a team that may want him is just inclined to wait. 
But according to the Charlotte Observer, the Bobcats are at least intrigued. 
The Philadelphia 76ers are open to trading forward Evan Turner and the Charlotte Bobcats have looked into acquiring him, an NBA source confirmed to the Observer Monday.

Turner, a 6-foot-7 forward, averages 18.1 points and six rebounds this season for the 76ers. He could potentially add the scoring punch the Bobcats need to reach the playoffs for only the second time in their decade-long history.

The question becomes what the Bobcats would be willing to offer, considering Turner would become a restricted free agent this summer. The team with his rights would have to make Turner a qualifying offer of about $8.7 million to restrict him.
So, what could the Bobcats throw back? They have as many as three first round picks in this upcoming draft, seen by many as a big one. (The Bobcats own the Blazers and Pistons picks, though protected, and may owe the Bulls their own based on protections.)
And they also have Ben Gordon's hefty $13.2 million expiring, which could be very appealing to the 76ers who are under the cap. 
For a team like the Bobcats though, moving for Turner wouldn't be a short-term rental kind of deal, but more as a likely precursor towards resigning him in the offseason as a restricted free agent. To which the question is then, is that a good move?
Barkley spoke to the NFL Today crew about the response the president received in his home...

The restricted free agent has a deal in place that will keep him with the Bulls after a st...

James' support continues his trend of social activism on social media
The newly-acquired All-Star thinks the addition of Anthony boosts the Thunder in the NBA's...

The Knicks were asking for the house in discussions for Carmelo Anthony

Steve Kerr has given his response to Donald Trump in writing