Boris Diaw reaches agreement with Spurs on three-year deal
Veteran forward headed back to Texas on three-year deal with a partial guarantee.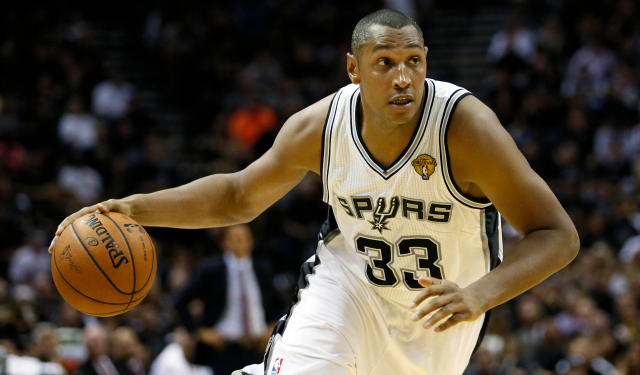 More Offseason Analysis: Updating Free Agency news | Top 40 free agents
Free agent Boris Diaw Sunday announced that he had reached an agreement with the veteran forward on what Yahoo Sports reports is a three-year, $22 million deal. 
Hey spurs fans, Good news i stay in san antonio for a few more years. Lets win it again #gospursgo http://t.co/dqkftfLuN1

— Boris Diaw (@theborisdiaw) July 6, 2014
Diaw averaged 9.1 points, 4.1 rebounds and 2.8 assists last season for the Spurs and was instrumental in their title run. Their best lineups consistently featured Diaw. Diaw made $4.7 million last year with the Spurs, so this represents an increase for the 32-year-old, but with a partial guarantee in the third year, it still gives the Spurs flexibility. 
A typically great move by the Spurs and a pretty good payday for Diaw too.
Fisher is the fourth NBA player to compete for the Mirror Ball trophy on the show

Barkley commends the NBA, sarcastically, for extending the season and reducing back-to-back...

Enes Kanter isn't seeing much comedy in the Kevin Durant social media situation
Iggy nearly joined the Rockets before giving the Warriors a final chance to raise their offer,...

The Celtics guard is leaning towards siding with his new teammate but has questions about the...

Knicks media day and the first day of training camp in New York is Monday