Bulls great Toni Kukoc joins team as 'special advisor' to owner
Bulls great re-joins the organization next to the man who used to loathe him, Scottie Pippen, as further proof that old wounds heal with winning ... and time.
The Bulls announced on Monday that former Bulls great Toni Kukoc who contributed to the team's second trio of titles upon Michael Jordan's return will join the team as a "special advisor" to team president (and owner) Michael Reinsdorf. From Bulls.com: 
"You only have to be around Toni for a few minutes to appreciate his personality, passion, and professionalism and recognize the contributions he will make to our team in his new role," said President & COO Michael Reinsdorf. "Toni will work across the organization and his duties will be wide-ranging. He will bring valuable perspective that comes with experience to many areas, whether it is relating to the international players on our team or sharing what it means to be a Chicago Bull when talking to partners and fans. Toni will be a strong representative of both the team's legacy and its future."
"It is a thrill and an honor to again be a part of the team that helped define my basketball career here in the United States and in Chicago," said Toni Kukoc. "The Bulls have become my extended family, and I am really looking forward to the future and being a Bull for life."
Source: Toni Kukoc named special advisor to the President and COO of the Chicago Bulls | Chicago Bulls. 
On the surface, this doesn't seem like a big deal at all. A member of the 1996-98 championship teams joins the organization as an advisor to help build a stronger core for a team that's suffered through a lot of fracture during the Tom Thibodeau era (and honestly, during most of Reisendorf's time as owner). 
It is, underneath that glossy exterior, however, very interesting. 
For starters, Kukoc is an advisor alongside former teammate Scottie Pippen. In the great Michael Jordan biographies Playing for Keeps by David Halberstam and Michael Jordan: The Life by Roland Lazenby, the tension between Kukoc and the dynamic duo of Jordan and Pippen is made clear. Much of that tension was grounded in former GM Jerry Krause's belief and support of Kukoc, having been instrumental in bringing Kukoc over from Croatia. Jordan and Pippen took the preferential treatment personally and would harangue Kukoc constantly during his tenure with the team. 
Kukoc was also at the core of Pippen's most embarrassing NBA career moment. In the 1994 playoffs, Pippen refused to take the court after Phil Jackson drew up the game-winning shot for Kukoc: 
When Jordan returned from his baseball sabbatical, he hammered the young player, berating him about not shooting, according to Michael Jordan: The Life. He and Luc Longley were often referred to as Jordan's "whipping boys" for the abuse they suffered from the Greatest of All-Time daily.
So it's interesting that with Jordan running the Hornets, and Pippen as another advisor, Kukoc rejoins the Bulls family in an official capacity. Those issues were 20 years ago and there's no reason to think there's anything but goodwill between Kukoc and Pippen or Jordan now. Kukoc even attended Jordan's wedding a few years ago. There is a bit of irony, though, in Kukoc becoming entrenched in the team's structure again. By the way, Kukoc was awesome and would be even better in today's NBA as a small-ball four.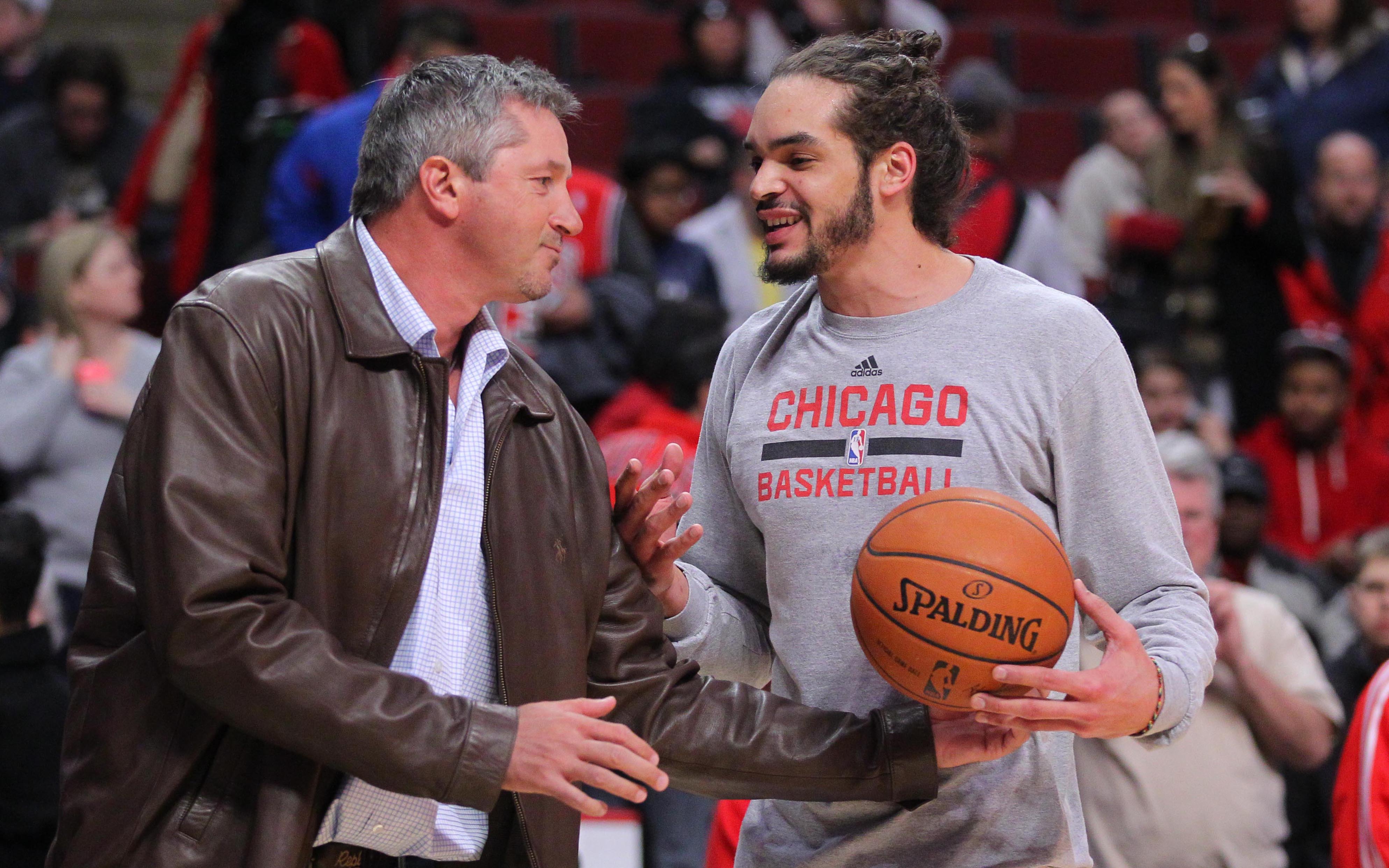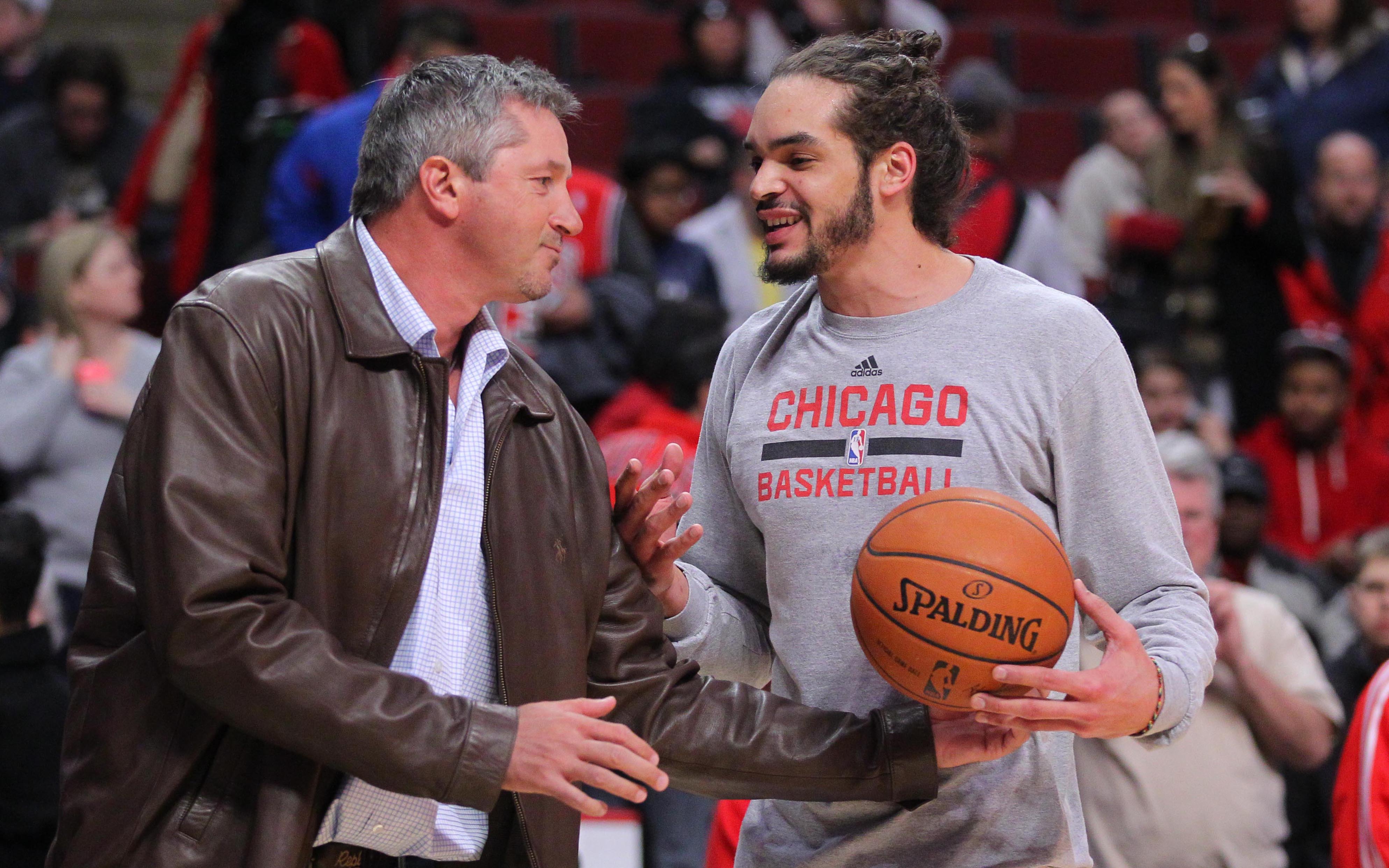 CBS Sports HQ Daily Newsletter
Get the best highlights and stories - yeah, just the good stuff handpicked by our team to start your day.
Please check the opt-in box to acknowledge that you would like to subscribe.
Thanks for signing up!
Keep an eye on your inbox for the latest sports news.
Sorry!
There was an error processing your subscription.
Tobias Harris is betting on himself for a chance to make a lot of money

Keep checking back for the latest updates as NBA free agency continues

All the info on the top names still on the market this offseason
Here are the top prizes left in the 2018 NBA offseason

This is the second LeBron mural that's been defaced since the superstar joined up with the...

Hayward demonstrates how far he's come along since the gruesome injury he suffered in his Celtics...