Caron Butler is excited about move to hometown Milwaukee Bucks
The Milwaukee Bucks recently rescued Caron Butler from the overhauled rebuilding project going on with the Phoenix Suns. He's happy to be home.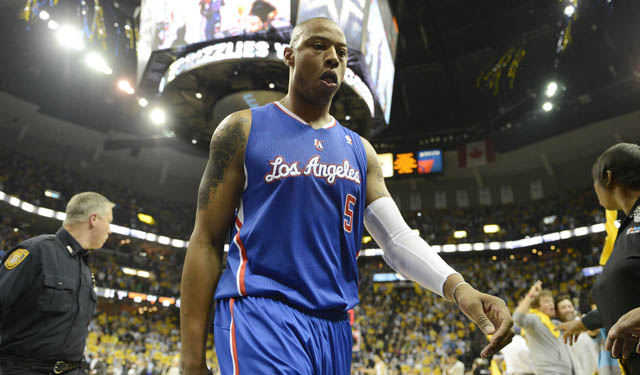 A 33-year old player isn't likely to want to leave a potential contender in order to join a rebuilding project that is stripping everything down and starting completely over. That was the situation Caron Butler was facing this offseason when he was traded from the Los Angeles Clippers to the Phoenix Suns, along with Eric Bledsoe as the Clippers tried to fortify their wings with the acquisition of J.J. Redick and Jared Dudley.
Butler didn't have to stay with the rebuilding project in Phoenix long (although it was long enough to sport an orange sleeved jersey on the runway) because he was dealt to the Milwaukee Bucks, a team that has a much better chance of making the playoffs in the East than the Suns do in the West. It's a homecoming of sorts for the Wisconsin-native and he's excited about coming home and being a mentor for his Bucks teammates. Via the Journal-Sentinel:
"I talked to coach Drew and John Hammond (Bucks general manager), and we talked about my role on and off the court," Butler said.

"They will ask even more of me, and I embrace that challenge, being a leader and a mentor. And I'll be in my own town doing it.

"I didn't think it would ever happen, that this dream I had many years ago could become a reality. That's funny."
Caron Butler's hometown of Racine is only about 40 minutes away from Milwaukee and he announced his son will enter eighth grade in Racine. Butler has just one year left on his contract and at $8 million, it could be a sizeable trade chip for the Bucks near the deadline if they so desire to move him, but getting the 11-year veteran to take an active role in mentoring young players like Larry Sanders, Brandon Knight, O.J. Mayo, John Henson and Giannis Antetokounmpo would also be a valuable thing for Milwaukee.
It would be easy for veterans to resent the move to a non-contender this late in their careers, but having a positive effect on a young team like the Bucks could do a lot for his next contract situation this coming offseason. Not to mention, Butler should have a very good shot at playing time as the Bucks try to figure out their rotation and coach Larry Drew looks for players he can trust on the court. He's approaching it the right way in his own backyard. 
It's rare to see a legit punch in an NBA fight, but this was definitely one of them

We've got all the scores, highlights and news from an NBA Tuesday

The former Slam Dunk Contest champion will take his talents to Tri-State
Do NBA players have look-a-likes from famous paintings? We found out on the new Arts & Culture...

Larry Hartstein is on quite a run in picks involving the Suns and the Trail Blazers

Rodman's agent says he is urging the ex-NBA star to check into rehab