Cavaliers agree to four-year deal with Jarrett Jack
The Cavaliers grabbed Jarrett Jack on a four-year deal when the two sides came to an agreement Sunday.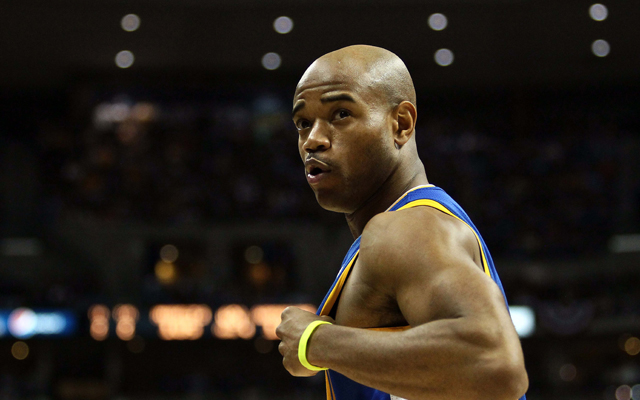 Ken Berger of CBSSports.com confirms a San Jose Mercury News report that the Cleveland Cavaliers have reached a four-year, $25 million deal to add backup point guard Jarrett Jack. Jack played last season as a Sixth Man of the Year candidate behind Stephen Curry for Golden State, and became somewhat of a star in the playoffs. Jack wanted to return to the Warriors, but with their limited cap space, they couldn't afford to re-sign him and decided to choose Andre Iguodala over him. 
Berger reports that the fourth year of the deal is only partially guaranteed, making this an even sweeter signing. 
Jack will provide veteran leadership for a young team and gives the Cavs a stable presence behind Kyrie Irving. He also showed last season he can play beside a shooting point guard like Irving in two-guard lineups. The Cavaliers have more than enough space, and at just over $6 million, it's pretty much a steal. 
The Cavaliers' biggest weakness last season was their bench, and this gives them an upgrade over C.J. Miles, who is not guaranteed for 2014. Jack averaged 13 points, six assists and three rebounds last season for the Warriors. The Cavs get better at a bargain, and at a position of need. Jack will get ample minutes and at age 30 gets a four-year deal. This works out for everyone. 
Cuban weighed in on the ongoing feud between the basketball dad and the POTUS

Embiid has taken his trash-talk game to the next level this season, but he's not scared

Last year Durant said returning to his old home was 'never going to be a regular game'
The All-Star forward injured his wrist during Sunday's loss to the Lakers

Steven Adams believes he's the problem with the Thunder struggles in the clutch

LaVar claims that Luke Walton has been 'soft' on Lonzo so far