Cavs' Anthony Bennett withdraws from Toronto pro-am tournament
2013 No. 1 overall pick Anthony Bennett was playing in the OVO Bounce tournament, but stopped participating
by

Eye on Basketball staff

• 1 min read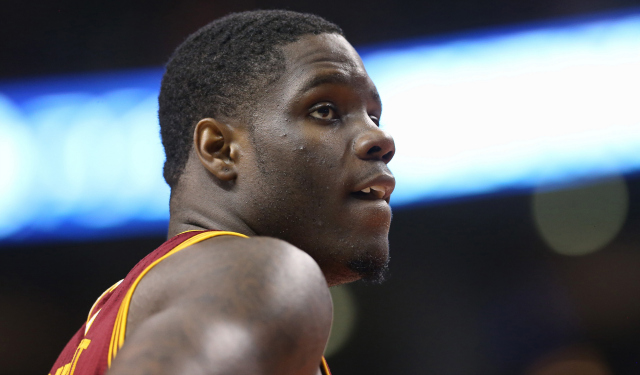 Offseason: Free Agency | Latest from Ken Berger | Rumors
Cleveland Cavaliers forward Anthony Bennett left a pro-am game in Toronto after just a few minutes of action on Tuesday night. 
After a strong summer league in Las Vegas, the 2013 No. 1 overall pick headed back home. Alongside fellow Canadians Tyler Ennis and Sim Bhullar, he represented CIA Bounce, their former AAU team, in the Drake-sponsored OVO Bounce tournament at Ryerson University. It kicked off on Monday, and Bennett played regular minutes. On the second day, however, he subbed out early in the first quarter and made his way to the corner of the gym.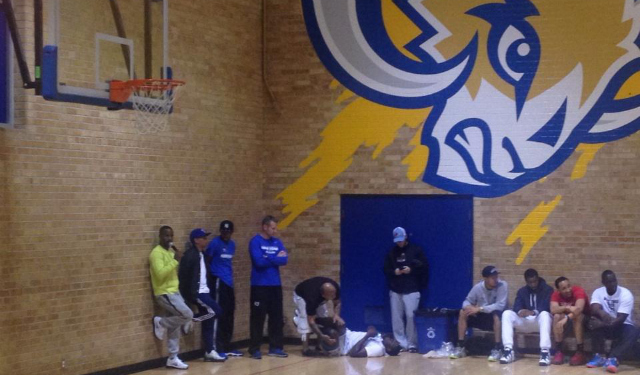 Bennett spent the vast majority of the game in that corner, lying down, being stretched out and singing along to music. In the fourth quarter, he sat on the bench. He had left the bench by the time it went to overtime.
Recent reports have indicated that Bennett could be part of an eventual deal with the Minnesota Timberwolves involving Kevin Love and Andrew Wiggins, who has also been in attendance -- but not playing -- for the first two days of OVO Bounce. If Bennett was pulled because of an imminent trade, it isn't one that the Cavs and Wolves have discussed in the past two weeks, a league source told CBSSports.com.
Two sources close to the situation told CBSSports.com that Bennett was not hurt, but he'd been advised to sit out for the rest of this week's tournament.
Warriors' forward doesn't understand the reasoning behind the all-too-common double technical...

Hardaway Jr. gave a 'safe' call like he was an umpire in baseball

Barnes hits the trey with less than a second left to lift Mavericks to dramatic 95-94 vict...
Kevin Durant was once again back in Oklahoma City

Gregg Popovich has never seen an injury lead to the issues that Kawhi Leonard has been fac...

Kobe Bryant, of course, had his 81-point game against Rose and the Raptors back in 2006