Cavs owner Dan Gilbert backs Mike Brown
Dan Gilbert has given Mike Brown a vote of confidence.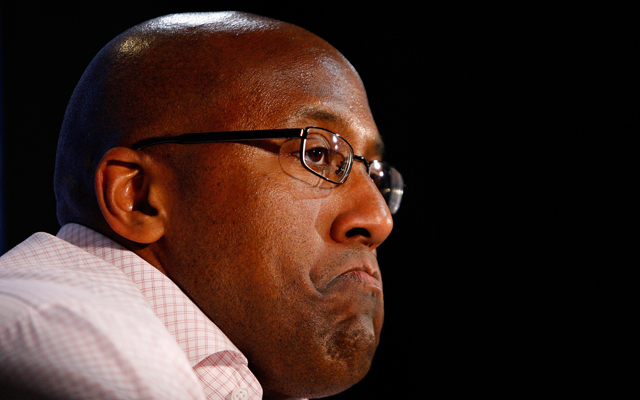 The Cavaliersalready completed a mini-purge by canning general manager Chris Grant. And with so much talk of locker room dissension, and the fact the team completely stinks, there's a natural assumption that Mike Brown could be the next guy to go.
But owner Dan Gilbert is backing Brown, at least for now. 
"We're going to see Mike Brown succeed this year," Gilbert told The Plain Dealer. "I think he will be able to do good things in the next 30 games or so. I think this team is going to be able to do good things. They're going to look at each other, look in the mirror, and they're going to rally. We're going to do everything we can to give them the air cover they need." 
That's not exactly a "he's our coach and we're not firing him!" statement, but does seem to indicate that Brown will at least have the rest of the season to try and sort things out. 
The Cavs currently sit 16-33, and after the debacle against the Lakers, they're in a pile of misery that doesn't seem to have an exit strategy. Every addition they've made hasn't panned out, and they're seeing a top tier star in Kyrie Irving have his talents wasted. 
While Brown might be safe for now, he certainly needs to show something the next few months. His biggest asset in keeping his job: He signed a four-year, $20 million deal. And the Cavs are still paying Byron Scott $4 million after firing him last year. So if anything, that's why Brown isn't going anywhere. 
McCollum hurled a clever insult at the French forward

Hosts Bill Reiter and Reid Forgrave are joined by Blazers guard CJ McCollum

Check back throughout the night for the latest updates from Monday's NBA games
Garnett has worked with Maker and says he is reminded of himself

It might be a good time to place a bet on the Boston Celtics

SportsLine's Mike McClure, a DFS pro with more than $1M in winnings, gives optimal lineup...