Cavs to retire Zydrunas Ilgauskas' No. 11 jersey
The Cavs are retiring Big Z's jersey in March in a game against the Knicks.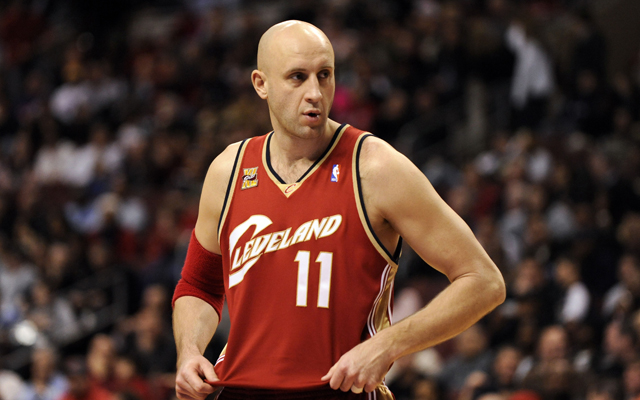 Big Z, you will soon officially be Cleveland sports royalty. 
The Cavaliers will retire Zydrunas Ilgauskas' No. 11 jersey March 8 against the New York Knicks, according to Cleveland.com. 
Ilgauskas played in 771 games for the Cavs, a team record, and is the all-time leader in rebounds (5,904), offensive rebounds (2,336) and blocks (1,269). He was named to two All-Star teams with the Cavs and serves now as a special assistant general manager to Chris Grant. 
Ilgauskas will be the seventh Cavalier to have his jersey retired joining Mark Price (25), Nate Thurmond (42), Bingo Smith (7), Austin Carr (34), Larry Nance (22) and Brad Daugherty (43). 
Ilgauskas spent 13 seasons with the Cavs, missing one because of a foot injury), and played for the Heat in his final season in 2010-11. 
With 2K18 out everybody wants to know who has the 10 highest ratings in the game. Here's the...

Durant noted in an interview that all of the criticism in the immediate aftermath hit him...

Want the swagger of LaVar Ball? "NBA 2K18" lets you copy his absurd run from his WWE appea...
Durant apologized for a few tweets in which he criticized OKC and his former coach Billy D...

Lue does not expect the Cavs' big trade to affect the team's starting frontcourt ... at least...

Dwight Howard wants to be a farmer in his future and retire with his donkeys