Cavs to retire Zydrunas Ilgauskas' No. 11 jersey
The Cavs are retiring Big Z's jersey in March in a game against the Knicks.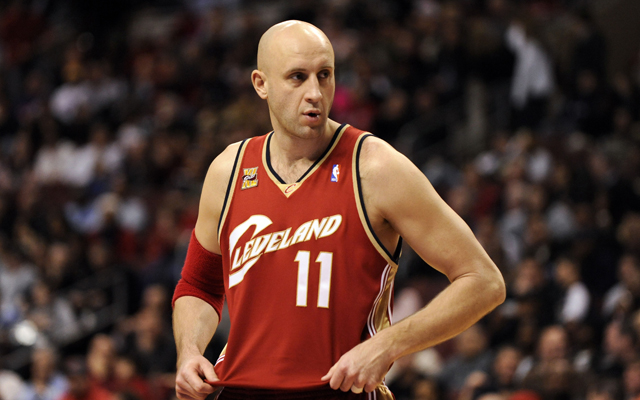 Big Z, you will soon officially be Cleveland sports royalty. 
The Cavaliers will retire Zydrunas Ilgauskas' No. 11 jersey March 8 against the New York Knicks, according to Cleveland.com. 
Ilgauskas played in 771 games for the Cavs, a team record, and is the all-time leader in rebounds (5,904), offensive rebounds (2,336) and blocks (1,269). He was named to two All-Star teams with the Cavs and serves now as a special assistant general manager to Chris Grant. 
Ilgauskas will be the seventh Cavalier to have his jersey retired joining Mark Price (25), Nate Thurmond (42), Bingo Smith (7), Austin Carr (34), Larry Nance (22) and Brad Daugherty (43). 
Ilgauskas spent 13 seasons with the Cavs, missing one because of a foot injury), and played for the Heat in his final season in 2010-11. 
T.J. Warren gets paid big money by the Suns in a four-year deal

Melo didn't hold back on his feelings about President Donald Trump and urges for help in Puerto...

The Wizards star says the NFL won't change until important players like Brady and Rodgers speak...
Popovich spoke at length about sports, race, culture, and politics during Spurs media day on...

Carmelo Anthony finds the idea of coming off the bench very funny

Several teams spoke about Trump's recent comments about protests and the Warriors' White House...