Celtics G/F Terrence Williams arrested for alleged gun threats
Celtics G/F Terrance Williams was reportedly arrested Sunday on charges of brandishing a gun and making threats during a child visitation.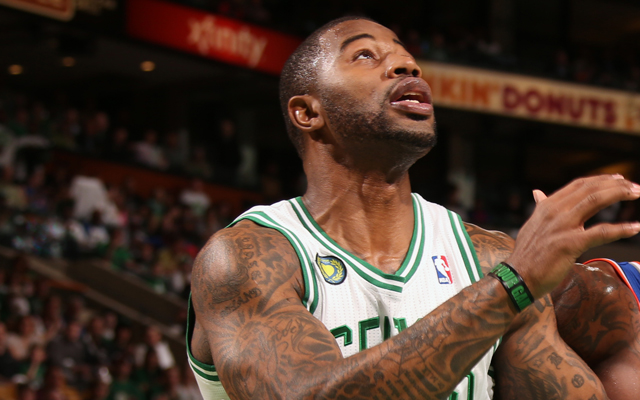 Television station KING in Seattle first reported Sunday night that former Louisville Cardinal and current Boston Celtic Terrence Williams has been arrested on charges of brandishing a firearm during a child visitation Sunday afternoon. 
JUST IN: NBA player, Former Rainier Beach HS star, Terrence Williams, arrested by Kent Police & accused of making threats with gun.

— Chris Daniels (@ChrisDaniels5) May 20, 2013
Kent Police say Williams was arrested this afternoon. PD says T. Williams waved gun during scheduled child visitation, and made threats.

— Chris Daniels (@ChrisDaniels5) May 20, 2013
More: A Kent Police detective says Terrence Williams is currently in custody, and will be booked into the King County Jail.

— Chris Daniels (@ChrisDaniels5) May 20, 2013
Police later confirmed the arrest to various media outlets including the Seattle Times which had more details on the arrest: 
The incident happened around 1:55 p.m. Sunday in downtown Kent. The victim is a woman who told police she has a 10-year-old son whose father is Williams.

The woman told police that Williams had a scheduled visitation exchange with the boy on Sunday, and during the exchange in a downtown Kent parking lot, the two began arguing. The woman told police that Williams brandished a firearm and made threats. He then left the area.

Police said they later located Williams and took him into custody.
via NBA player Terrence Williams arrested in Kent for gun threats | NBA | The Seattle Times.
Williams, 25, was born in and went to high school in Washington state, before attending Louisville. He played 24 regular season games with the Celtics this season after returning from the CBA in China, along with five playoff appearances. He averaged five points, two rebounds, and 2 assists in the regular season with Boston, eventually signing a multi-year deal with the Celtics. 
Davis left the Pelicans' game against the Nuggets in the third quarter

Popovich was upset about an out of bounds call

Wall went 3-for-12 from the field, and had just eight points in the Wizards' loss
Noah was reinstated from his 20-game suspension on Monday, but is yet to play for the Knic...

In his first season with the Cavs, Rose has not played since Nov. 7

Keep it right here for all your Friday NBA scores, updates and highlights