Celtics suspend Jared Sullinger for season opener
Forward has domestic violence case dismissed but will miss season opener in Toronto.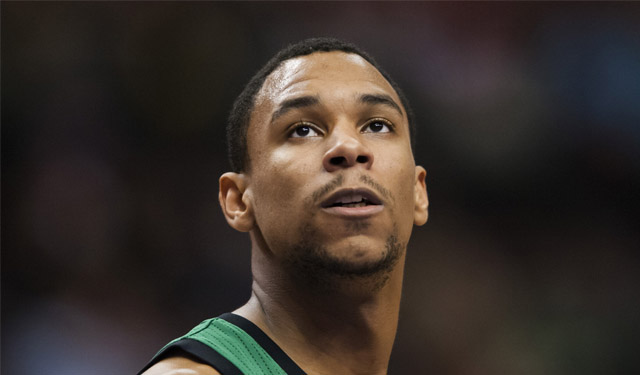 The Boston Celtics announced on Tuesday that forward Jared Sullinger has been suspended one game for his involvement in a Sept. 3 incident involving domestic violence charges. The case was dropped on Monday, and Sullinger had released an apology after being released on bail after the arrest. From the Celtics: 
The Boston Celtics announced today that they have suspended forward Jared Sullinger one game for his role in an incident that occurred on August 31, 2013. The suspension will be served during the team's game at Toronto on October 30, 2013.

"Jared's case was dismissed yesterday in Waltham District Court," said Celtics President of Basketball Operations Danny Ainge. "While we are satisfied that this was the correct ruling, we are suspending Jared for one game because he failed to meet the high expectations we have for all Celtics employees."

The team will have no further comment on this matter.
It's a smart move by the Celtics to take measures on their own, both to make the point to a young roster and to keep up appearances in the community. Sullinger will miss the Celtics' opener in Toronto on Wednesday night. 
We've got all the scores, highlights and news from an NBA Tuesday

The former Slam Dunk Contest champion will take his talents to Tri-State

Do NBA players have look-a-likes from famous paintings? We found out on the new Arts & Culture...
Larry Hartstein is on quite a run in picks involving the Suns and the Trail Blazers

Rodman's agent says he is urging the ex-NBA star to check into rehab

The players and referees are working to fix a relationship that has recently been deterior...