Chris Bosh selling his multi-cabana California mansion for $14.5 million
Miami Heat star selling Pacific Palisades home because he can. He has two.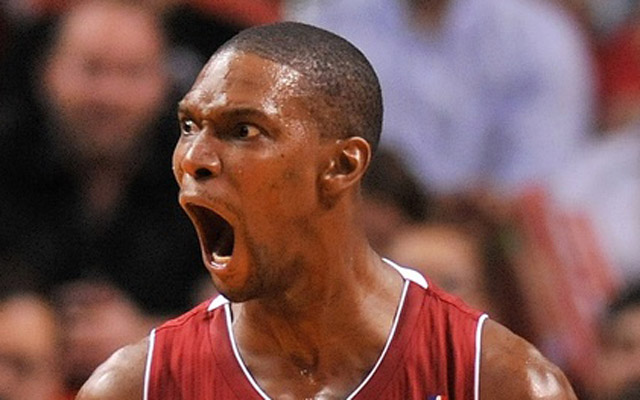 Offseason: Free Agency | Latest from Ken Berger | Rumors
Chris Bosh has multiple mansions. That's one of those sentences that when you type it, makes you realize that all the hand-wringing about professional sports labor dispute and morality entwined, while salient and a valid discussion source, still misses the fact of where these issues should fall in our priorities list. 
But I digress, Miami Heat star Chris Bosh has multiple mansions, but he's about to have one fewer. Bosh is selling his Pacific Palisades mansion in LA for $14.5 million. How nice is the mansion? Take it away, LA Times: 
The home mixes Mediterranean and Balinese influences in 10,700 square feet of living space.

The gated estate, built in 2001, frames views extending from Topanga Canyon to the Pacific Ocean from its 1.45-acre knoll in Palisades Highlands. Mixing Mediterranean and Balinese influences, the 10,700 square feet of living space sports open interiors with polished floors, detailed columns, built-ins and telescoping walls of glass.

An office with a fireplace, a grand dining room, a home theater and a chef's kitchen count among its features. The ocean-facing master suite, one of six bedrooms and eight bathrooms, has a fireplace, a sitting room, an exercise room, a massive walk-in closet and spa-like bath.

Outdoors, the setting unfolds in resort-like fashion with a large infinity pool with a swim-up bar, cabanas, an outdoor kitchen, a sunken fireplace and a lounge.
via Heat's Chris Bosh lists Pacific Palisades mansion at $14.5 million - LA Times.
I always love these stories because of the details. He has multiple cabanas. Because, really, if you're going to have a mansion, one cabana isn't enough. An outdoor kitchen, for those times when you just can't walk 500 feet to the kitchen to fix dinner. 
The mansion was listed for only $9.4 million a few months ago, and is his West Coast alternative to the $12 million home he owns on South Beach. Bosh re-signed with Miami earlier this month for a max, five-year contract. 
A look at the context of the schedule and who plays who when, and how far they travel during...

Durant took on rapper Lil Dicky and actually might have lost

A report that James would once again be leaving Cleveland made the rounds on Wednesday
Known for his 'take that for data' rant, the Grizzlies coach touched on a number of important...

Wade's days with the Chicago Bulls appear to be numbered

Misty Suri will reportedly keep his job with the New Orleans Pelicans