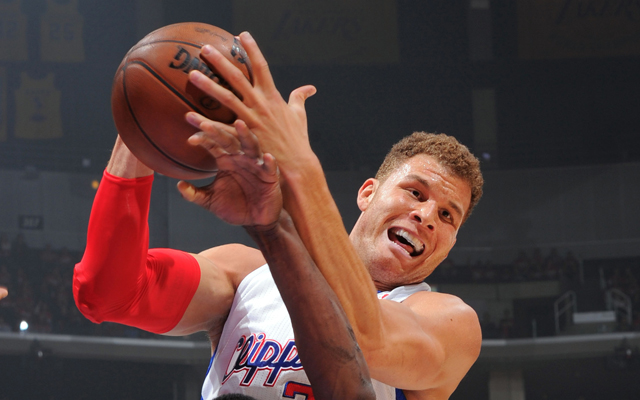 Blake Griffin's high-flying act for the Los Angeles Clippers have been grounded in Game 5 against the Memphis Grizzlies. The Clippers' All-Star big man was playing with a high ankle sprain that was suffered in Monday's practice, but had to leave the game in the third quarter due to the ankle problem.
The Clippers will be without Blake Griffin for the rest of the game due to a high ankle sprain.

— Ken Berger (@KBergCBS) May 1, 2013
Griffin struggled defensively in his two games in Memphis when the Grizzlies won two straight to even up the series at 2-2. Zach Randolph had big games against the Clippers in those games and helped make his highlight producing opponents look like an ordinary team. With a severely high ankle sprain possibly bothering him, he had a difficult time dealing with Randolph and Gasol.
He was able to get off the ground early in the game with a nice left-handed dunk as he hung in the air. TNT sideline reporter Jaime Maggio told the telecast that when Griffin checked out of this game earlier, he went straight to the weight room and got on a stationary bicycle to try to stay loose.