Clippers president Andy Roeser to take indefinite leave of absence
The Clippers' new CEO will have a 'clean slate' when appointed, according to the team.
• 1 min read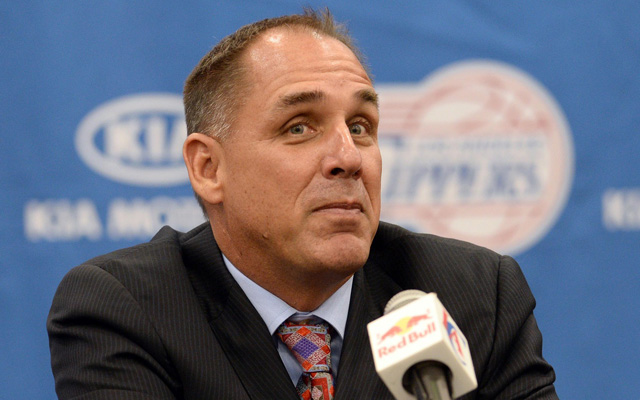 More: Sterling banned for life | Latest updates | NBA news
Los Angeles Clippers president Andy Roeser will take an indefinite leave of absence, "effective immediately," the NBA announced on Tuesday afternoon.
Roeser worked for Clippers owner Donald Sterling for over 30 years, and in a recent story ESPN's Ramona Shelburne shed light on his relationship with the man NBA commissioner Adam Silver banned from the league for life. On April 27, the weekend when TMZ published the remarks that led to Sterling's punishment, Roeser watched Game 4 of the Clippers' series against the Golden State Warriors with the owner in San Francisco.
On Saturday, the NBA announced that it would appoint a CEO to manage the team while the process of terminating Sterling's ownership is underway. 
"This will provide an opportunity for a new CEO to begin on a clean slate and for the team to stabilize under difficult circumstances," said Mike Bass, the Clippers' executive vice-president of communications.
Irving has requested a trade away from the Cavaliers

The Lakers made a strong push for Rose, but he would have been a backup in Los Angeles

The small forward spent last season with the Sacramento Kings
Knight still has three years left on his five-year, $70 million contract

The Golden State forward is accused of assault, battery and making misleading statements

The Nets get their shooter a year later, and the Blazers reportedly will waive Nicholson