Cuban: Silver 'exactly right' on sports betting
Dallas Mavericks owner Mark Cuban tells CBSSports.com that commissioner Adam Silver "has it exactly right" that sports betting should be legalized. But could there be unintended consequences?
In an op-ed in the New York Times, NBA commissioner Adam Silver argues that it is time to legalize sports betting. He has the full support of at least one influential owner.
"Adam has it exactly right," Dallas Mavericks owner Mark Cuban told CBSSports.com Friday.
The NBA and other major American sports leagues, along with the NCAA, have opposed a New Jersey law that would allow sports wagering at the state's racetracks and casinos. The law was struck down in federal court last month, but more appeals are expected. 
The NBA's problem with that particular law is that it violates a federal statute that prohibits sports betting in all but four states: Nevada, Delaware, Montana and Oregon. Change the federal law, and you take what Silver describes as "a thriving underground business" and subject it to "strict regulatory requirements and technological safeguards." 
In contrast to NFL commissioner Roger Goodell, who said earlier this year that he doesn't envision his league dropping its opposition to legalized sports betting, Silver argues that the illegal activity is happening anyway, to the tune of $400 billion annually. Leagues like the NBA, Silver says, should be involved in policing, regulating and monitoring the activity that thrives off their businesses.
"I believe that sports betting should be brought out of the underground and into the sunlight where it can be appropriately monitored and regulated," Silver said.
In an email exchange with CBSSports.com, Cuban said he believes Silver realizes that it's "hypocritical" of sports leagues to reward and endorse fantasy sports but oppose sports betting. Silver's op-ed was published online a day after the NBA announced a fantasy sports partnership with FanDuel, a CBS Sports sponsor.
"We all know leagues benefit from the interest in our leagues that [gambling and fantasy sports] create," Cuban said. "In the past for PR reasons, we have put up token resistance to them. I agree with Adam that now is the time to take sports betting out of the shadows and deal with it like the huge business it is."
After the Mavs' 53-point victory over the Tankadelphia 76ers on Thursday night, it's a safe bet that Cuban and Silver don't see eye-to-eye on draft lottery reform. Sports betting, on the other hand, is an issue they can agree on -- in large part because both stand to make a lot more money as a result.
But how?
That's where a sports league advocating for legalized wagering on its enterprise gets tricky. If billlions of dollars change hands in an activity that couldn't exist without pro sports competition, shouldn't the purveyors of that competition get a cut of the action? 
And if so, wouldn't that make the sports leagues complicit in an activity that by its very nature poses a risk to the sanctity of competition, as in the 2007 Tim Donaghy scandal? Further, who's to say the government and leagues could regulate sports betting any better than the illegal bookmakers have for decades? 
Silver's essay makes no mention of any potential financial stake that the NBA or any other sports league would have in legalized gambling. And maybe they wouldn't need one. Since the states and/or federal government presumably would tax the activity, maybe that would just give sports teams more kickbacks, tax breaks and public funds to tap into when they want you to pay for new stadiums and arenas to host the events that are generating all this new revenue. 
It's a treacherous undertaking fraught with the potential for plenty of unintended consequences. Just remember something that even Silver would tell you: Never, ever take the Sixers and the points.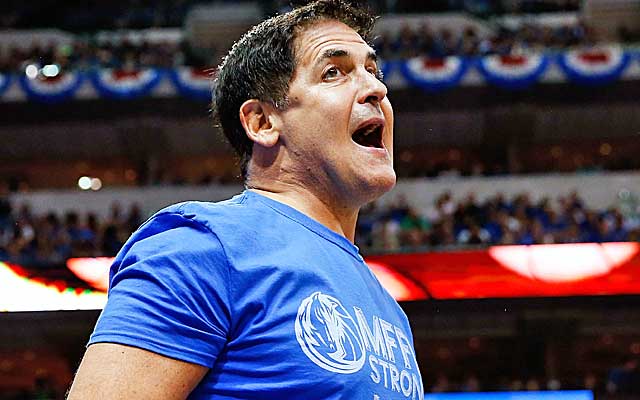 CBS Sports HQ Daily Newsletter
Get the best highlights and stories - yeah, just the good stuff handpicked by our team to start your day.
Please check the opt-in box to acknowledge that you would like to subscribe.
Thanks for signing up!
Keep an eye on your inbox for the latest sports news.
Sorry!
There was an error processing your subscription.
LeBron has been very happy with the Lakers' newest addition, especially after Chandler helped...

Lopez, who drained a career-high eight 3-pointers en route to 28 points, has been a lethal...

Also, the production from big men Serge Ibaka, JaVale McGee and Domantas Sabonis have been...
SportsLine's Mike McClure, a DFS pro with almost $2M in winnings, gives optimal lineup adv...

The latest title odds also have Minnesota tumbling down the list after their blockbuster d...

Per SportsLine, the Rockets' playoff chances increase from 41.6 percent with Anthony, to 61.5...