Danny Granger will play for the Indiana Pacers Friday
Danny Granger will finally make his season debut for the Indiana Pacers when they face the Houston Rockets on Friday.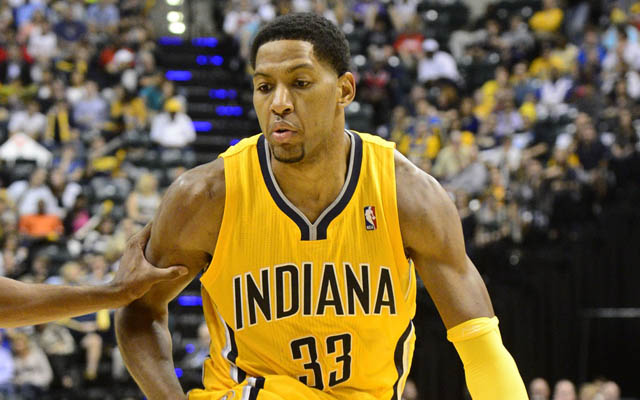 We've been impressed with the Indiana Pacers over the past couple seasons. They've gone from a plucky annoyance to top teams with their incredible defensive schemes and efforts to becoming one of the best teams in the NBA. They have established themselves as title contenders and look to be part of a two-team race in the East to play for the Finals when the playoffs come in April and May. 
Since the beginning of last season, they've essentially been dealing with life that doesn't include Danny Granger as part of the attack. It's allowed them to establish an identity with Paul George's emergence and the leadership of Roy Hibbert and David West. Friday, they'll get to start to see how it all fits together when Granger is expected to rejoin the team on the court and make his season debut. 
Coach Vogel confirms Danny Granger will play in tomorrow night's game.

— Indiana Pacers (@Pacers) December 19, 2013
Granger was a huge part of the Pacers' organization from 2007-2011 when he was one of the better scorers in the NBA. He's only played 74 minutes since the end of the 2012 playoffs though and hasn't been someone Indiana can rely on. He suffered a knee injury that kept him out of almost all of last season and he's had a calf injury delay his debut until this coming Friday. 
The Pacers host the Houston Rockets Friday night.
This composition is absolutely amazing

Stephen Curry, who grew up in North Carolina, wants to be part of the next Panthers ownership...

Vince Carter is destined for a Raptors reunion; he doesn't know when it'll happen
Thomas has a target date for his return, and with the Cavaliers scorching, this could be h...

LeBron James once again is using his platform to be socially active

Not many games, but still plenty of action and intrigue Sunday in the Association