DeAndre Jordan tweets public apology to Mavericks, Mark Cuban
Clippers center DeAndre Jordan tweeted his apology to Dallas and its fans on Friday.
• 1 min read
UPDATE: While DeAndre Jordan publicly apologized, as of Friday night he has still not communicated with Mavs owner Mark Cuban since Tuesday, according to ESPN's Tim MacMahon. Jordan's mother has, though.
--
Los Angeles Clippers center DeAndre Jordan tweeted a public apology to the Dallas Mavericks, their fans and owner Mark Cuban on Friday. He had committed to sign with the Mavericks, then changed his mind and re-signed with the Clippers shortly after the free-agency moratorium was lifted at midnight ET on Wednesday night.
I want to publicly apologize to one of the best owners in the world @MCuban, the @DallasMavs and their fans.

— DeAndre Jordan (@deandrejordan6) July 11, 2015
I am humbled by @DallasMavs & @MCuban kindness and understanding. I am sorry to have a change of heart.

— DeAndre Jordan (@deandrejordan6) July 11, 2015
This doesn't make the Mavs' rebuilding job any easier, but the sentiment should be appreciated. Cuban and Dallas forward Chandler Parsons were clearly upset with the way everything happened, and the same can be said for the rest of the organization and its fans. The timing of it was particularly unfortunate because it came so late in the moratorium period -- most other notable free agents, and even trade targets like Roy Hibbert, had new homes by then. 
Jordan could have tried to avoid owning up to how he handled this, but he didn't. This won't be the end of it -- he'll have to answer questions about the issue, and his next game in Dallas should be interesting -- but it is an important step after a messy few days.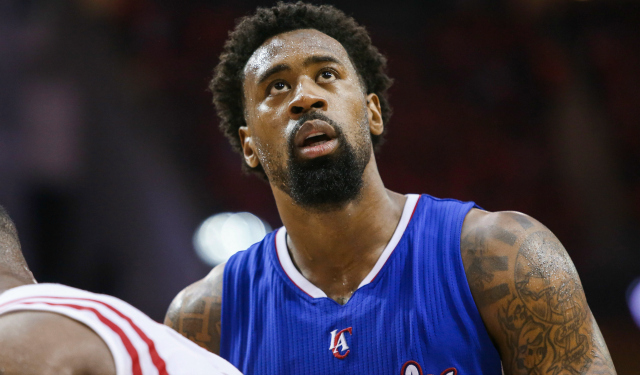 Thomas took to Twitter to let the Celtics know he doesn't want to ruin Pierce's night

The Hall of Famer was a seven-time All-Star with the Celtics, and was MVP of the 1976 Fina...

It's rare to see a legit punch in an NBA fight, but this was definitely one of them
We've got all the scores, highlights and news from an NBA Tuesday

The former Slam Dunk Contest champion will take his talents to Tri-State

Do NBA players have look-a-likes from famous paintings? We found out on the new Arts & Culture...