DeAndre Jordan tweets public apology to Mavericks, Mark Cuban
Clippers center DeAndre Jordan tweeted his apology to Dallas and its fans on Friday.
• 1 min read
UPDATE: While DeAndre Jordan publicly apologized, as of Friday night he has still not communicated with Mavs owner Mark Cuban since Tuesday, according to ESPN's Tim MacMahon. Jordan's mother has, though.
--
Los Angeles Clippers center DeAndre Jordan tweeted a public apology to the Dallas Mavericks, their fans and owner Mark Cuban on Friday. He had committed to sign with the Mavericks, then changed his mind and re-signed with the Clippers shortly after the free-agency moratorium was lifted at midnight ET on Wednesday night.
I want to publicly apologize to one of the best owners in the world @MCuban, the @DallasMavs and their fans.

— DeAndre Jordan (@deandrejordan6) July 11, 2015
I am humbled by @DallasMavs & @MCuban kindness and understanding. I am sorry to have a change of heart.

— DeAndre Jordan (@deandrejordan6) July 11, 2015
This doesn't make the Mavs' rebuilding job any easier, but the sentiment should be appreciated. Cuban and Dallas forward Chandler Parsons were clearly upset with the way everything happened, and the same can be said for the rest of the organization and its fans. The timing of it was particularly unfortunate because it came so late in the moratorium period -- most other notable free agents, and even trade targets like Roy Hibbert, had new homes by then. 
Jordan could have tried to avoid owning up to how he handled this, but he didn't. This won't be the end of it -- he'll have to answer questions about the issue, and his next game in Dallas should be interesting -- but it is an important step after a messy few days.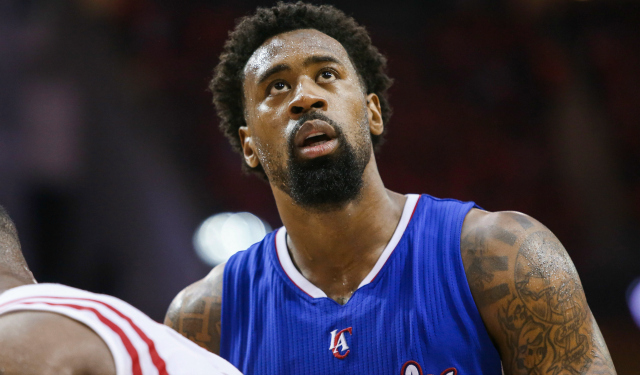 Trump rescinded Curry's invitation to the White House after Curry said he wasn't interested...

Silver said he was hoping Warriors would get chance to share their views directly with the...

Along with the Thunder, those were the three teams most involved in the Anthony trade talk...
LeBron said he was frustrated by the President's recent actions

A look at the various actors and elements in the latest sensational blockbuster trade in the...

Blockbuster deal doesn't change the Thunder's projected finish in the West