Deron Williams to miss first two preseason games for Nets
Nets point guard continues to struggle with ankle injury sustained in offseason, limited in practice, and expects to miss the first two games of Brooklyn's preseason.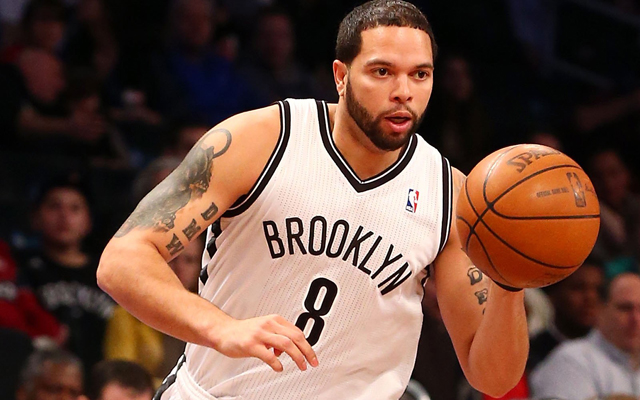 Deron Williams sprained his ankle in an offseason workout just days before training camp started. He said he'd be good to go one training camp started. But he's been limited in camp and on Friday, told reporters he's unlikely to play in either of the team's first two preseason games. 
The injury news raises the blood pressure a bit more than the standard ankle tweak after Williams suffered through all of last year with ankle problems in both feet. He suffered an ankle injury for Team USA in the summer of 2012, which Jerry Colangelo said may have impacted the shape he was in. Williams suffered with the injury for the first half of the season before having platelet rich plasma therapy before the All-Star break which helped him to a much better second half of the year. 
Given his issues with the ankles, any problem that's enough to keep him out of any contest is enough to raise an eyebrow, but it's early. Veterans miss preseason games all the time. No reason to panic, but it's enough to prompt a twitch, if nothing else. Typically, long-term injuries that go from nagging to significant start with missing little bits of time and then drag on. He could be back for the Nets' game in Philadelphia against the Sixers on October 14th.
Ball's eagerly awaited first NBA game didn't go the way Laker fans hoped

Griffin can still hand out posters with the best of them

The Knicks forward is a bucket-getter in the truest sense of the term
On the TNT broadcast, even Shaq finally admitted that he likes Joel Embiid's game

The Warriors new Nike classic uniforms will be revealed Thursday

Joel Embiid doesn't want to call what the 76ers are doing a minutes restriction