Doc Rivers says Courtney Lee is out of the rotation
Courtney Lee is out of Doc Rivers' rotation, Rivers said Thursday.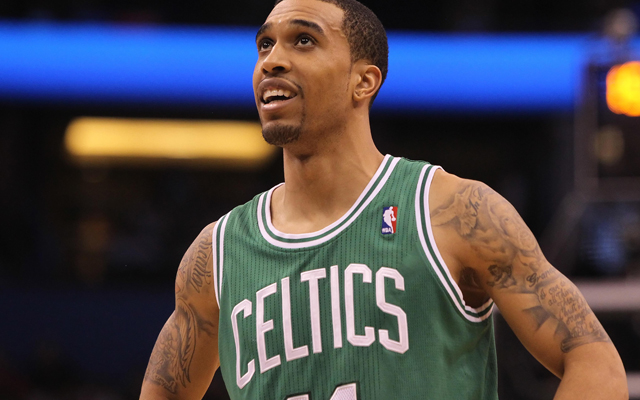 Going into the series between Boston and New York, the Celtics' backcourt defensive weaponry was thought to be a strength. Avery Bradley and Courtney Lee might not be able to run the offense very effectively, but they could defend like the dickens, and that would make it hard on the Knicks with either New York's two-PG lineup or their J.R. Smith deployment. 
Instead, the Boston defense has been able to do little as Raymond Felton has worked his way inside with ease. Smith is still finding his shots (which are impossible to predict, let alone stop; he makes them or he misses them according to how the dice are rolling that day). The rotations are off, and the Celtics are drowning. 
Even worse, the offense has shriveled into a husk and died. According to Synergy Sports, the Knicks hold a 64-15 point advantage in pick-and-roll situations. Sixty-four. To fifteen. Yeesh. 
So change was predictable. And it will come in Game 3 as Doc Rivers said Thursday that Courtney Lee is out of the rotation. 
"I'm not playing him right now," said Rivers. "Honestly, Jordan [Crawford] has moved in front of him on the depth chart. But Courtney will have a say in this series. I believe that."

Rivers gave the answer in response to a question about Lee being instrumental in the team's fast break earlier in the season. Fast breaks are harder to come by in the playoffs, and the Celtics coach acknowledged that his team would need to get more points out of its halfcourt sets. He said Lee was OK with the demotion.

"He's handled it great as far as I know," said Rivers. "You never know. Guys move in front of him. Jordan is another guy that can give us what I just talked about offensively. For us, our defense has been pretty good. The one thing Jordan does better is he can make a spot-up shot. But right now we're going the other way."
via Doc Rivers on Courtney Lee: 'I'm not playing him right now' -Celtics blog - Boston Globe basketball news.
That's right. Courtney Lee has been bumped for Jordan Crawford, and here we are. 
Lee has not worked out in Boston, like Jason Terry, Darko Milicic and others have not worked out. It's surprising because Lee has been an effective player on both sides of the ball throughout his career, dating back to his rookie season with Orlando. But now he's out. 
With the way the Celtics' offense has gone, giving Crawford the green light isn't a bad idea. It's not an especially good idea, but it's not a bad one. Something has to happen. 
Stephen Curry, who grew up in North Carolina, wants to be part of the next Panthers ownership...

Vince Carter is destined for a Raptors reunion; he doesn't know when it'll happen

Thomas has a target date for his return, and with the Cavaliers scorching, this could be h...
LeBron James once again is using his platform to be socially active

Not many games, but still plenty of action and intrigue Sunday in the Association

Kobe Bryant had a solid piece of advice for back in 2016 when he left OKC for Golden State