Donald Sterling calls Shelly 'pig,' says he'd never sell Clippers
Banned Clippers owner Donald Sterling was on the stand again on Wednesday.
• 1 min read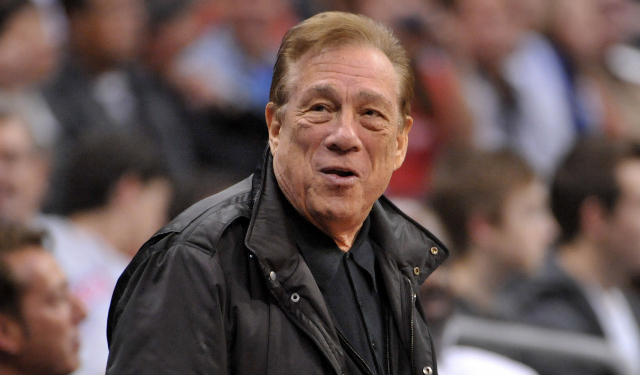 More: Sterling banned for life | Latest updates | NBA news
Banned Los Angeles Clippers owner Donald Sterling testified again on Wednesday and, just like on Tuesday, he was combative. Sterling said the NBA was worse than any other corporation in America, called himself sports' most punished man, essentially accused ex-NBA commissioner of stealing money and called his wife, Shelly, a "pig" after she got off the stand.
The judge predicted the trial would not end by July 15, when a league board of governors meeting is scheduled on the sale of the team to Steve Ballmer.
Here's how it went down:
We've got all the scores, highlights and news from all of Sunday's games

The Rockets beat the Warriors 116-108 on Saturday night

The Cavaliers gave up 148 points in their loss Saturday afternoon to the Thunder
Blatt made the comment before coaching in the All-Star Game in Turkey

Is this rock bottom for the Cavaliers because it sure feels like it is

Wade, as he's done so many times in his career, threw it up to LeBron for the thunderous f...