Donald Sterling combative on the stand at trial over Clippers sale
Banned Clippers owner Donald Sterling talked about his wife, the NBA, CNN,
• 1 min read
More: Sterling banned for life | Latest updates | NBA news
Banned Los Angeles Clippers owner spoke in court today, questioned by Bert Fields. He is in the midst of a trial on whether his wife, Shelly Sterling, acted in accordance with the Sterling Family Trust when becoming the sole trustee and then selling the team. 
Donald Sterling had a lot to say, including that he thought the Clippers could get a television deal on par with the Lakers', and that they could be sold for $2.5 to $5 billion. Here are the highlights: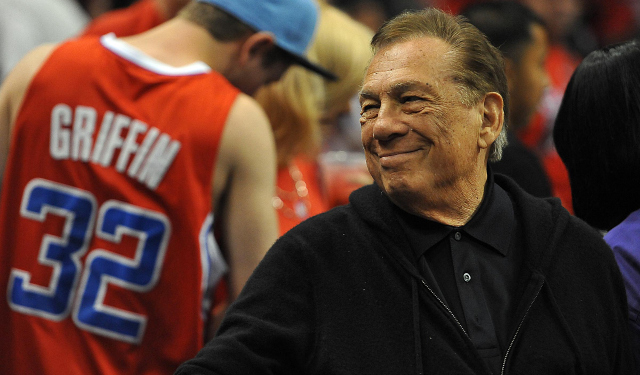 Want the swagger of LaVar Ball? "NBA 2K18" lets you copy his absurd run from his WWE appea...

Durant apologized for a few tweets in which he criticized OKC and his former coach Billy D...

Lue does not expect the Cavs' big trade to affect the team's starting frontcourt ... at least...
Dwight Howard wants to be a farmer in his future and retire with his donkeys

K.D. is still battling online critics, while the new Celtics guard is openly disregarding LeBron...

Collins has been working as a broadcaster, and previously coached the Bulls from 1986-89