Donald Sterling combative on the stand at trial over Clippers sale
Banned Clippers owner Donald Sterling talked about his wife, the NBA, CNN,
• 1 min read
More: Sterling banned for life | Latest updates | NBA news
Banned Los Angeles Clippers owner spoke in court today, questioned by Bert Fields. He is in the midst of a trial on whether his wife, Shelly Sterling, acted in accordance with the Sterling Family Trust when becoming the sole trustee and then selling the team. 
Donald Sterling had a lot to say, including that he thought the Clippers could get a television deal on par with the Lakers', and that they could be sold for $2.5 to $5 billion. Here are the highlights: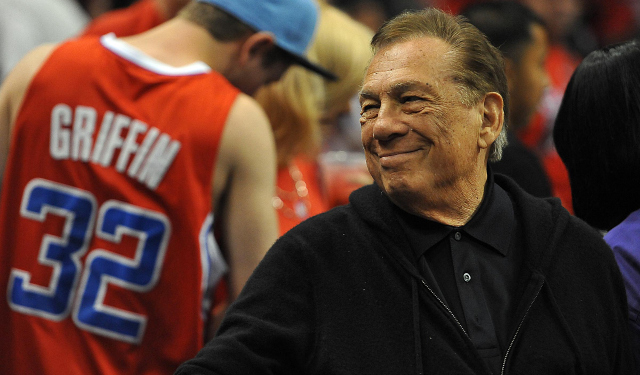 Cavs star chose to be very secretive when talking to Lakers rookie after Thursday's game

New York announced Porzingis would not return shortly after star forward left game

Teletovic missed the final three months of 2014-15 season with Nets recovering from same i...
Keep it right here for all of the news, notes, scores and highlights from around the leagu...

The NBA's City edition Nike jerseys are bold and very different

The Wolves may be smoke and mirrors, but the Pacers have the look of a team that can hang in...