Donald Sterling gives up, doesn't petition Supreme Court for review
Ex-Clippers owner Donald Sterling is going to remain ex-Clippers owner Donald Sterling.
• 1 min read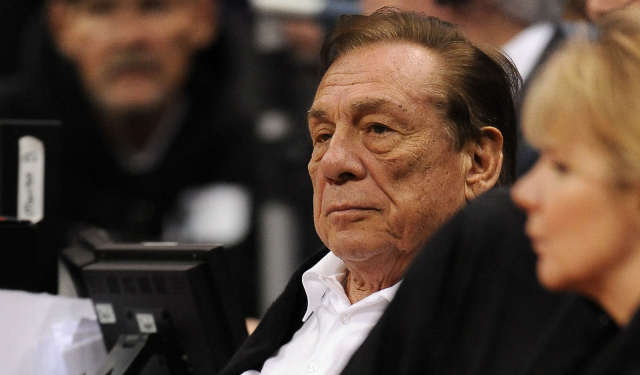 Ex-Los Angeles Clippers owner Donald Sterling is essentially admitting he lost the fight to keep control of the team, via Sports Illustrated's Michael McCann:
In a development that makes Donald Sterling reacquiring the Los Angeles Clippers virtually impossible, court records indicate that Sterling failed to petition the California Supreme Court for review by Monday's deadline. The failure means that Sterling has run out of legal options in California to force former Microsoft CEO Steve Ballmer to return the franchise to him.

Under California law, Sterling had 10 business days from Aug. 13 – the date an intermediate appellate court summarily rejected Sterling's two petitions for the $2 billion sale of the Clippers be halted or reversed – to petition the California Supreme Court with the same request.  It would have been a long shot request, to be sure, but Sterling was entitled to give it a try.  By allowing the deadline to pass without a petition to the California Supreme Court, Sterling effectively acquiesces to Ballmer's ownership of the team. 
As McCann explains in the story, Sterling can continue with litigation against his wife, Shelly Sterling, as well as the NBA and commissioner Adam Silver. He can threaten the league with monetary damages, but the league doesn't appear to be scared of this.
Even the threat of monetary damages is not especially worrisome to the NBA, as Shelly Sterling has indemnified the league from litigation costs associated with her husband. Donald Sterling's real legal weapon is what he might accomplish in pretrial discovery, where he would seek to have league officials and owners deposed under oath about their own past missteps and personal failings.  Sterling would want them to appear hypocritical in forcing him out of the league. League officials, however, appear unworried by such a threat. 
To be clear, petitioning the California Supreme Court for review would have not given him much of a chance to get the team back from new owner Steve Ballmer. It's just somewhat surprising that he didn't do it, given his extremely litigious nature in the past.
The Clippers, obviously, are moving on from the Sterling era. Ballmer agreed to give president and head coach Doc Rivers a reported five-year, $50 million-plus extension on Wednesday.
A look at the effects you might not immediately think about when you look at stars changing...

20 teams have reportedly inquired about Irving's availability, with six already making off...

A year after his own high-profile franchise switch, Kevin Durant chimes in on Kyrie Irving
Miami is on Irving's list, but this package still wouldn't be enough to get a deal done

Some teams want to fight the Warriors, others want to 'fight' for the right to draft Michael...

Oklahoma City has reportedly offered the MVP a five-year extension worth over $200 million