Donald Sterling: 'The NBA is a band of hypocrites and bullies'
Refusing to consent to the sale of the Clippers, Donald Sterling has lashed out against the NBA and commissioner Adam Silver.
• 1 min read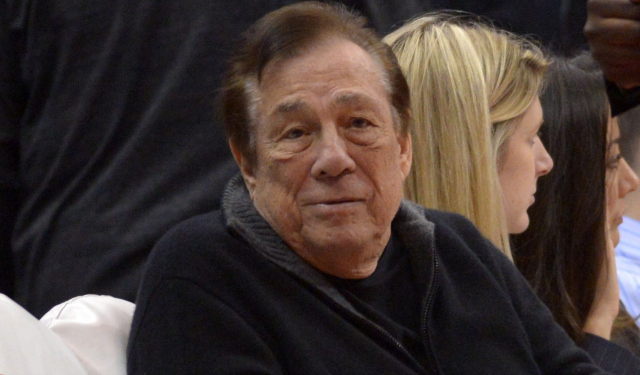 More: Sterling banned for life | Latest updates | NBA news
Donald Sterling is now not only refusing to consent to the sale of the Los Angeles Clippers and proceeding with his $1 billion lawsuit against the NBA, he is lashing out against the league and commissioner Adam Silver. In a statement released Tuesday, he called the NBA "incompetent, inexperienced and angry," and "a band of hypocrites and bullies," adding that "we have to fight these despicable monsters."
New statement from Donald Sterling. Seriously ups the language railing against Adam Silver, NBA's "reign of terror" pic.twitter.com/DXZmHkHtUn

— Rachel Nichols (@Rachel__Nichols) June 10, 2014
Meanwhile, Shelly Sterling is trying to move forward with the sale to Steve Ballmer, as her attorney will seek an emergency order to confirm her authority as the sole trustee of the Sterling Family Trust in probate court on Wednesday, according to the Associated Press' Tami Abdollah. The fact that Donald Sterling was found "mentally incapacitated" by two neurologists last month is what gave Shelly the ability to sell the team without Donald's consent, but Donald's attorneys have disputed that finding.
It appears there are two battles being fought, with Clippers ownership hanging in the balance. There's Donald Sterling vs. the NBA, and there's Donald vs. Shelly Sterling. Both are intensifying. 
DH12 is picked for free throws after a teammate gets ejected. He makes both, and lets Scott...

Bell was injured defending a Robin Lopez dunk and had to be taken off the floor in a wheel...

Trevor Ariza and Gerald Green are reportedly both suspended two games
We've got all the scores, highlights and news from the night's games

Jonah Keri talks with NFL and NBA broadcaster Ian Eagle

SportsLine simulated Wednesday's Nuggets-Clippers game 10,000 times