Dwyane Wade, LeBron James show support in Trayvon Martin case
Donning hoodies, Dwyane Wade, LeBron James and the Miami Heat offer support in the Trayvon Martin case.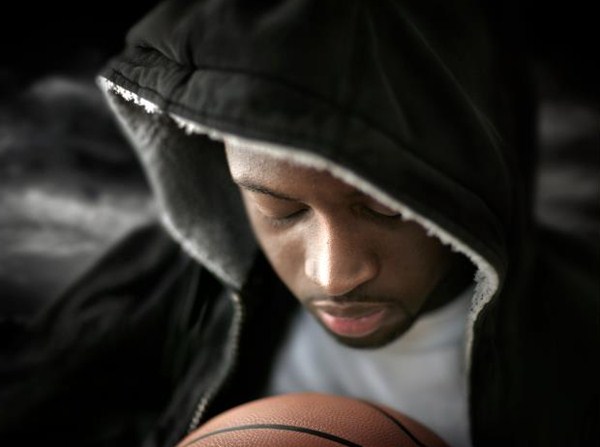 Via Facebook.com
Dwyane Wade is offering up his support in the Trayvon Martin case.
Martin, a 17-year-old black male, was shot and killed nearly a month ago after a confrontation in a gated community with neighborhood-watch captain George Zimmerman. Zimmerman, who has claimed he shot Martin in self-defense, has not been charged. The shooting took place in Sanford, which is a few hours from Miami.
The incident has set off a number of debates about racial profiling. Martin was wearing a hoodie the day he was shot. The high school student had just come from a convenience store, and was carrying only an iced tea and a bag of Skittles.
Wade, clearly in support,
posted the above picture on his Facebook page
, adding the hashtags "#hoodies #stereotype #trayvonmartin."
Wade was asked to comment about his gesture said this,
according to the Sun Sentinel
:
"I'm a father," Wade said Friday in Detroit. "It's support of the tragic thing that has taken place. No matter what color, race, we're all fathers.
"When you think about what that family's going through, it hits you hard and it hurts your heart to think about it. Just anything you can do, obviously we can't bring him back, but anything you can do to get behind and support is what we're doing.
"It's a picture that I've taken before. I thought it was great opportunity to use it," he said. "I've never used it before, really. So that was a great opportunity to use it. Just to get the people to understand what we're in support of."
Later Friday, Wade's teammate, All-Star forward LeBron James
posted a photo to Twitter
of the Heat team wearing hoodies in support of Martin.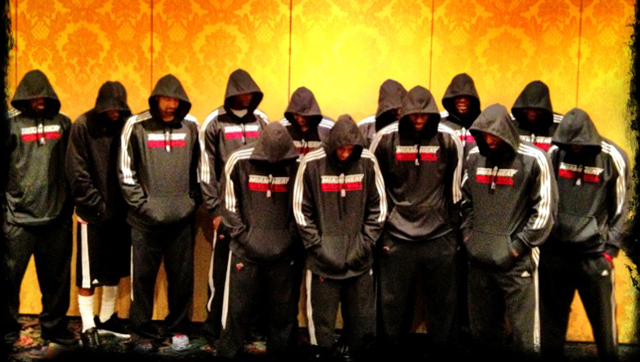 The Miami Heat pose in support of Trayvon Martin.
(LeBron James)
Keep it right here for all of the news, notes, scores, and highlights from around the Asso...

LeBron has a player option for next season, and is expected to opt out and become a free a...

The Pistons will be looking to snap a five-game losing streak when they host the Celtics on...
Bryant offers some advice for Ball and other rookies about having a sense of urgency in the...

Burks has stepped up in a big way for the Jazz, averaging over 20 points per game since Rodney...

Nooooooo James Harden don't do Noah Vonleh like that