Eight teams will use a movement tracking device in 2013-14 season
The Dallas Mavericks, Houston Rockets, New York Knicks, San Antonio Spurs, and four other anonymous teams will track movement with a new device.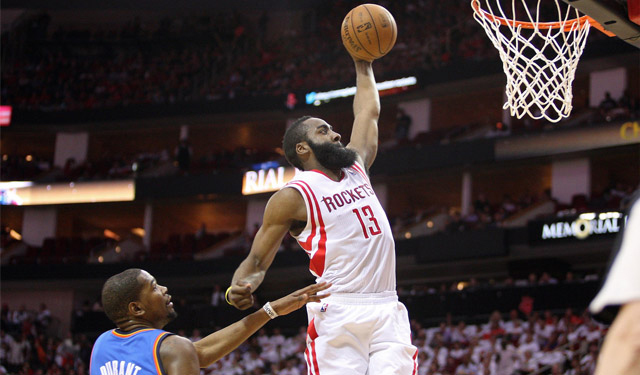 We've seen SportVu camera in many NBA teams' arenas begin to track player movement, how players play with one another, and countless other data that team analysts are pouring over in an effort to understand why certain players, lineups, and teams are successful in what they do. The San Antonio Spurs have also been using a biometric monitoring system with the Austin Toros (their D-League affiliate) to begin to understand the science of player movement and even used it for their Las Vegas Summer League team in July.
The technology was created by Catapult Sports, an Australian based company that offers this device to help teams and athletes better understand how their players move and how to help prevent injury by figuring out if the movement is properly executed. The Spurs will continue their relationship with Catapult Sports this upcoming season and will be joined by the Dallas Mavericks, Houston Rockets, New York Knicks, and four more teams that will remain anonymous to track what their players are doing on the court. From NBA.com:
Sports, science and technology are converging at an all-time pace and eight NBA teams are experimenting with a new device designed to optimize and personalize training regiments, thus the ability to maximize performance and reduce injury.

The San Antonio Spurs, Dallas Mavericks, Houston Rockets and New York Knicks, plus four other teams that have chosen to keep their identities secret, have invested in these complex GPS tracking devices created by the Australian company Catapult Sports, the self-professed leader in "athlete analytics."

"We just want to be able to get smarter about our players and how to train them and how to put them in a position to succeed," said Mavs owner Mark Cuban. "So that's just one component of a lot of different things that we're doing."
As we've seen with such teams as the Oklahoma City Thunder and Chicago Bulls in recent years, injury prevention can mean the difference between being a title contender and an early playoff exit when it comes to key players. With the advancement in nutrition and training techniques over the past couple decades, it makes sense that the next step would be measuring players' movement, gauging how hard their movements are on their bodies, and attempting to adjust it in order to keep their players healthy. 
This is still in the relatively early stages of application for players and teams, but this could quickly become more commonplace as teams begin looking for updated ways to protect their investments in star players. This device could be an incredible investment to make by the organizations. Here's what it is and how it works, via Jeff Caplan's story:
The device, called OptimEye, is roughly the size of an oldfangled beeper and athletes wear it inside their jerseys on the upper back between the shoulder blades. The device records literally every movement the player makes, accurately measuring exertions such as distance, velocity, changes of direction, acceleration, deceleration, jumps, heart rate and more.
This coming season, you may notice a little green light between the shoulder blades of an NBA player and wonder just what's going on. That player's team is just doing your typical measuring of every single movement and judging the data those movements produce to figure out if there are more efficient and beneficial ways to help that player complete the task that lessens the wear and tear on their bodies and keeps them from ending up in a suit on the sidelines for an extended period of time. 
For eight NBA teams this year, the future is now.
The Warriors used a huge third quarter to come back from a 23-point deficit to get the win

Three takeaways from Golden State's 24-point rally past the Sixers

Okafor has played only 25 minutes this season
Capela's shoe slipped off, and was sitting near the free throw line

The Magic will instead play in the Las Vegas Summer League

Ball walked away from an altercation between the Lakers and Suns on Friday night