Elton Brand to return for 16th NBA season
Veteran forward, former Hawk, Sixer, and Clipper says he can still play.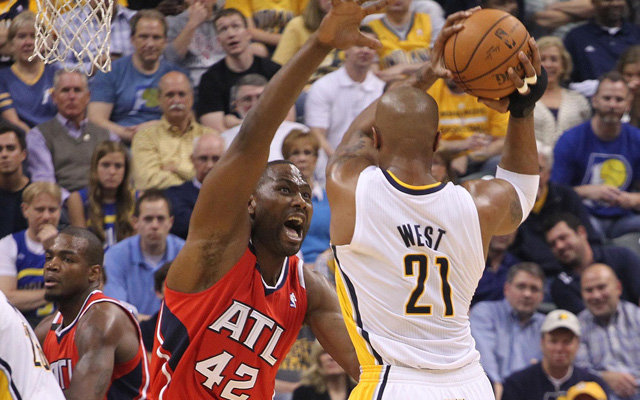 More Offseason Analysis: Coaching changes, news | Free Agency | Draft
Veteran NBA journeyman and Atlanta Hawks forward told the Atlanta Journal-Constitution this week that he will return for another season instead of retiring. 
Elton Brand intends to play a 16th NBA season.

The veteran center, who spent last season with the Hawks after signing a one-year contract, will become an unrestricted free agent on July 1. He told the Atlanta Journal-Constitution Monday that he has no plans to retire.
via Brand intends to play another season (updated) | www.ajc.com.
Brand averaged 5.7 points and 4.9 rebounds this season for the Hawks as a backup, but looked spry and played solid defense. 
As a free agent, he's going to attract offers. Guys with his experience who can still move at all get picked up for their locker room presence and defensive ability alone. He wants to play, won't cause issues, and can still be effective. He shot 54 percent from the field last season, and carried a 14.0 PER. Atlanta will have the cap space to bring him back, if they so choose. 
There's no shortage of moments to choose from

The Trail Blazers almost traded for Charles Barkley, but when they didn't, it put them in debt...

The self-proclaimed ASG snub Williams may be bitter about Butler requesting to sit out Sun...
The commish said they were overly conservative with the decision this year, but that should...

A dive into the NBA history books for every result from every NBA All-Star Game

James set the tone during practice that this year's All-Star Game was going to be differen...