Emeka Okafor and Trevor Ariza will not opt out for 2014
Emeka Okafor and Trevor Ariza decide not to opt out for next season.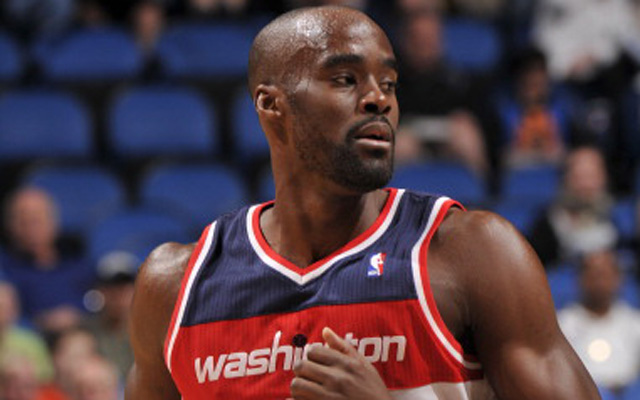 The Wizards acquired Emeka Okafor and Trevor Ariza for Rashard Lewis' partially-guaranteed contract as part of a calculated risk. They wanted to get veterans around John Wall and change the culture. They also knew that Okafor and Ariza had player options for 2014 and players will often look for the new deal. So if it worked out, great, and if it didn't, hey, they were probably leaving in free agency. 
And here's the weird thing. It kind of worked. It kind of didn't, and they're not opting out. 
"I don't know many people who are going to leave money on the table and I'm not one of the people to do that, so most likely," said Ariza, who is slated to earn $7.7 million next season.
via Wizards' Emeka Okafor, Trevor Ariza both intend to complete contracts.
"My plan is to be here next year," Okafor said Sunday after contributing 19 points and 10 rebounds in a 109-92 win vs. the Toronto Raptors. "My mind-set is to be here next year. I just think that this team has a lot of potential. If we had everybody healthy, it would be a different around here. We'd be playing for (playoff) position."
via Okafor: 'My plan is to be here next year' | CSN Washington.
So they'll still have that money on the books. But there are two good things here. One, they only have $58 million in salary for next season even with the two veterans opting in, and two,, the team really did show once John Wall was healthy that they could compete. Would they have made the playoffs? You can't just assume they would have. There are still holes on the roster. But there were good signs. 
And Okafor really has been good on both ends. Ariza has been overpaid since he got his last contract, but he's at least serviceable. The Wizards still have to figure out a long-term plan, but there's at least a 50 percent chance that they can take a step forward next year, depending on what they do in the offseason. 
Okafor will make $14.5 million, Ariza $7.7 million next season. 
Kobe Bryant had a solid piece of advice for back in 2016 when he left OKC for Golden State

Not many games, but still plenty of action and intrigue Sunday in the Association

An old rivalry is reignited between LeBron James and the Cavaliers and John Wall and the W...
SportsLine's Mike McClure, a DFS pro with more than $1M in winnings, gives optimal lineup...

LeBron had 29 points, 11 rebounds, and 10 assists in the Cavs' 109-100 win over the Jazz

The montage showed Carmelo's best Knicks moments before playing the Thunder game