Ex-Notre Dame, Chicago Bulls standout Orlando Woolridge dead at 52
Former NBA player Orlando Woolridge died in his parents' home in Mansfield, La., on Thursday night.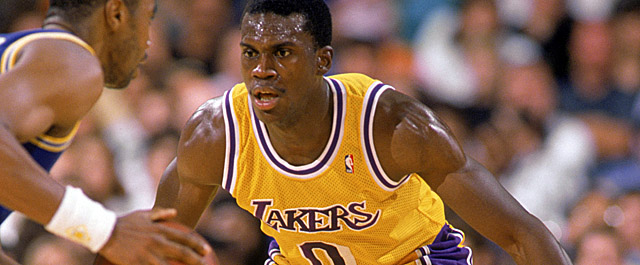 In 15 years as a pro, Woolridge played for seven different NBA teams. (Getty Images)
Former NBA player Orlando Woolridge, who averaged 22.9 points in the 1984-85 season alongside then-rookie Michael Jordan, died Thursday, according to the
Shreveport Times
: 
Former NBA player Orlando Woolridge was pronounced dead in his parents' Mansfield home Thursday night.

Desoto Parish Chief Deputy Coroner Billy Locke said Woolridge, 52, had been under hospice care for a chronic heart condition.
via Former NBA player dies in parents' Mansfield home | Shreveporttimes | shreveporttimes.com.

Woolridge was suspended for violation of the NBA's substance abuse policy in 1987. He played 13 years in the NBA, and two more in Europe, including a year under Mike D'Antoni in Italy. He had NBA career averages of 16 points and 4.3 rebounds. 

From Sports XChange and the Associated Press:
One of the NBA's most prolific dunkers, the 6-9 Woolridge averaged 16 points and 4.3 rebounds, 1.9 assists and 28.3 minutes in 851 games. He was first-round draft pick of the Chicago Bulls and later played for the New Jersey Nets, Los Angeles Lakers, Denver Nuggets, Detroit Pistons, Milwaukee Bucks and Philadelphia 76ers from 1981-94. He also played in Italy for Benetton Treviso and Buckler Bologna.

Woolridge was second-team all-American as a senior at Notre Dame, which he helped lead to the 1978 Final Four. He averaged 10.6 points in 109 games at Notre Dame, helping the Fighting Irish reach the NCAA tournament in each of his four collegiate seasons. He was a star at Mansfield High School before going on to play for Notre Dame.

After he retired, Woolridge went into coaching. He was the head coach of the Los Angeles Sparks of the WNBA for two seasons (1998-99) and coached two American Basketball Association franchises.
The Shreveport Times reports Woolridge was arrested for stealing aluminum pipeline. 

 
Fergie: 'I'm a risk taker artistically, but clearly this rendition didn't strike the intended...

Victor Oladipo had a successful R&B album over the offseason and Jamie Foxx is a fan

Klay Thompson makes sure he stands out during All-Star Weekend
There's no shortage of moments to choose from

The Trail Blazers almost traded for Charles Barkley, but when they didn't, it put them in debt...

The self-proclaimed ASG snub Williams may be bitter about Butler requesting to sit out Sun...