Former NBA player Chris Gatling accused of squatting
Former NBA player Chris Gatling has been accused of squatting and then trying to rent out the house that he was squatting in on Craigslist.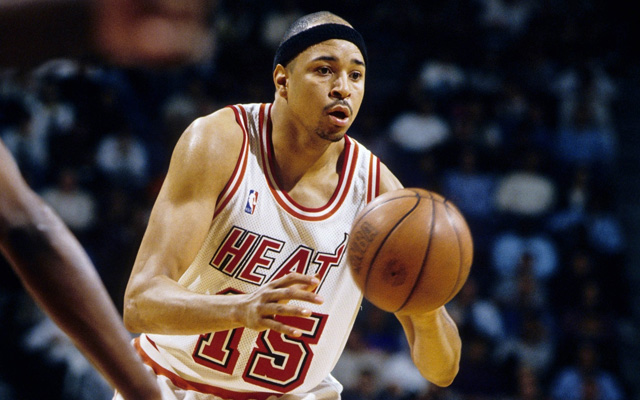 Former NBA player Chris Gatling has been accused by police of squatting in a Paradise Valley, Ariz., house and then trying to rent out the home that he was squatting in. From the Arizona Republic: 
Chris Gatling is accused of breaking into a key box and living in the home from July 2010 to August 2011. A police report says the homeowners lived in California but had left the power on.

A local TV station reports that he later listed the four-bedroom house for rent for $800 and called it an "Ex-NBA" home online.

Court records say that Gatling got a down payment from one potential renter but that another got suspicious and contacted police.

Gatling's attorney, Michael Alarid, said the case is a "misunderstanding."
via Ex-NBA All-Star accused of squatting in Paradise Valley home.
Gatling made close to $30 million in his career, appearing with 13 teams over an 11-year period. He also once congratulated Shawn Kemp for dunking on him. Gatling last played in the NBA in 2001-02.
The accusations come less than a year after a documentary was released profiling the number and ways that professional athletes go bankrupt. 
Jonah Keri talks with NFL and NBA broadcaster Ian Eagle

SportsLine simulated Wednesday's Nuggets-Clippers game 10,000 times

Galin Dragiev has his finger on the pulse of the Lakers and just locked in a play for Wedn...
No more McNuggets allowed in the Barnes household

Leonard has played in only nine games this season for San Antonio

Pierce is set to have his jersey retired on Feb. 11, but there's been a lot of controversy...