Former Sixth Man of the Year Roy Tarpley dies at 50
Roy Tarpley, a talented but troubled star for the Mavericks in the 1980s, has passed away at the age of 50.
by

Eye on Basketball staff

• 1 min read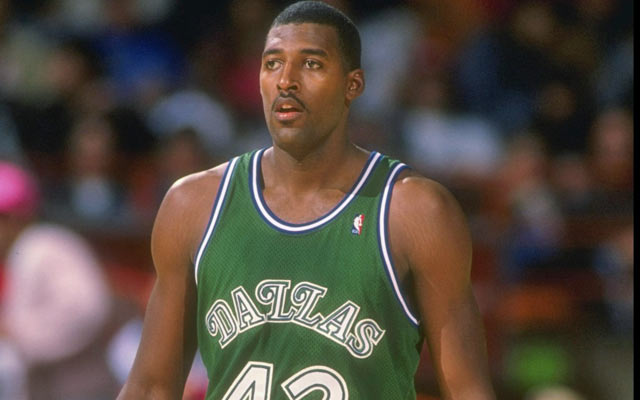 Former Mavericks center Roy Tarpley has died at the age of 50. Tarpley, who won the Sixth Man of the Year award while playing for Dallas in 1988, battled addiction for much of his life. 
He was suspended multiple times by the league after being arrested for driving under the influence, driving while intoxicated and resisting arrest between 1989 and 1994, according to the Dallas Morning News. Tarpley was banned from the league in 1995 for violating the terms of his aftercare program.
The Mavericks released this statement about the loss of Tarpley: "The Dallas Mavericks organization is deeply saddened upon hearing the death of former Sixth Man of the Year Roy Tarpley. Our deepest condolences go out to his family. Mavs fans everywhere will remember him fondly."
In his NBA career, Tarpley averaged 12.6 points and 10.0 rebounds. In 1987-88, Tarpley averaged 13.5 points and 10.5 rebounds, leading to his Sixth Man of the Year award.
Kris Dunn somehow took a chunk of the Bulls court out with his teeth, but didn't lose any in...

The fallout from the Rockets-Clippers tussle continues; no Clippers were disciplined

DH12 is picked for free throws after a teammate gets ejected. He makes both, and lets Scott...
Bell was injured defending a Robin Lopez dunk and had to be taken off the floor in a wheel...

Trevor Ariza and Gerald Green are reportedly both suspended two games

We've got all the scores, highlights and news from Wednesday night