Free Agency grades (July 1): Gortat, Meeks win big
A look at the free-agent deals from Tuesday, July 1, in the 2014 NBA free-agency market.
by

Eye on Basketball staff

• 5 min read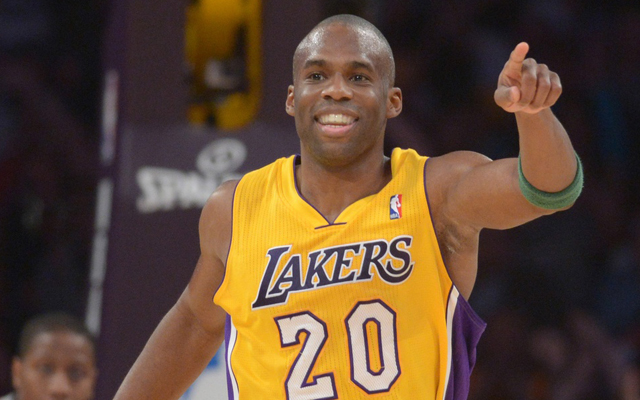 More NBA free agency: Tracker | Top 40 rankings | Latest news, rumors
A brief look at the free agents agreements that were made on Tuesday, July 1. 
Free agent ranking: 70
Team: Pistons | Deal: Three years, $19 million
Comment: The weird thing is, the Pistons can afford to make this move. Shockingly, despite their spending spree last summer that included Josh Smith and Brandon Jennings , Detroit has a wealth of flexibility this summer, thanks to Charlie Villanueva 's deal coming off the books along with a sundry of other players. So dishing out $6 million for a soon-to-be-27-year-old shooter with length on the perimeter and some level of experience doesn't hurt them any.
And Meeks is Stan Van Gundy's kind of guy. He likes long, wiry shooters at shooting guard. Courtney Lee , Vince Carter , he has a mold he likes, and Meeks fits it.
But more emphatically, Meeks fills a need. Something that got lost in how terrible the Pistons were last year was that Detroit managed to move the ball really well. They passed, they worked to find quality looks. They just couldn't hit the broad side of a barn. Yes, Josh Smith did his weird perimeter thing and Brandon Jennings gave a healthy serving of Brandon Jennings shot but their real problem was that no one could hit shots.
And Meeks hit shots last year. Forty percent from three on 404 3-point attempts. Thirty-eight percent for his career. He can stretch the floor and defend reasonably ably. There were games last year for the Los Angeles Lakers where he was their best player, whatever that means.
The problem is the D'Antoni effect. He shot less than 43 percent from the field the three seasons before last year. Then he played for Mike D'Antoni. Voila. So how he plays outside of the Pringles system is a big one here. He can be a good defender, but he grades out as basically neutral. He is neither a positive nor negative defensively.
It seems like a lot of money for Jodie Meeks, and in a vaccum, it is. But that's the thing with the Pistons. They can afford to do this. Grade: B-
-- Matt Moore
Free agent ranking: 122
Team: Pistons | Deal: 1 year, undisclosed
Comment: It's fine, he fills a spot, he can shoot and defend. There's no harm here. Grade: C
-- Matt Moore
Free agent ranking: 13
Team: Wizards | Deal: 5 years, $62 million
Comment:It's $12 million per year for a top-10 veteran center in his prime. The yearly amount is fine. There are two issues here.
1. The length of the deal. Gortat is 30, turns 31 in the middle of the season. So when this deal expires, he'll be 35 years old, making $12 million. It's not an insurmountable, unmovable number, but if Gortat slips, it could get bad in a hurry. Basically, the Washington Wizards budged on the extra year to make this go smoothly and because they didn't feel they could risk losing Gortat.
And there are a lot of reasons to like this move independent of the money. The Wizards kept their core together and Gortat is a tremendous finisher in the pick and roll. He has a well-rounded game, and while his defense has ups and downs, overall, it grades out very well. He's an impact player and was paid as such. It makes sense.
2. But this is part of something bigger, along with the decision to retain Andre Miller and their efforts to re-sign Trevor Ariza for what is likely quite a bit of money, that concerns me. The Wizards are going all-in off of one playoff run in which they played in a criminally weak conference and then faced a team whose best player was in a suit and second-best player wass traded at mid-season.
There's every reason to be excited about the future of the Wizards in DC. Wall and Beal look like the Eastern Conference backcourt of the future. They're talented, athletic, and only getting better. But the Wizards have gone all-in on a system and core that worked one year. Extending Randy Wittman, re-signing Gortat and Ariza, keeping Miller. They want to They're about to have $58 million tied up in seven players.
I'm always for leaving yourself outs. The Wizards have gone all-in with this team, built this way, with these players. And that's a little concerning.  Grade: C-
-- Matt Moore
Free agent ranking: 17
Team: Warriors | Deal: 3 years, $16 million
Comment: Regardless of whether or not the Golden State Warriors end up trading for Kevin Love (and if that includes Klay Thompson or not), the signing of Shaun Livingston for the mid-level exception is a brilliant move for their roster. The Warriors struggled to find a steady backup point guard last season after Jarrett Jack fled for Cleveland in free agency. While Jack had his drawbacks, he was an integral part of the Warriors' success with the second unit and two-point guard lineups.
They couldn't find that consistency last season, not even after trading for Steve Blake . They just never had that chance to build chemistry enough in the short time he was there. Livingston coming to the team changes that quite a bit. Livingston's versatility as a big point guard allowed the Brooklyn Nets to do a lot of different things with their lineups. They could go big or small. They could save Deron Williams and play him off the ball. Livingston could post up or he could run pick-and-rolls.
The Warriors will have a similar luxury. The immediate reaction is to move Stephen Curry off the ball more because he's such an elite shooter. In reality, the Warriors' offense was so much better with the ball in his hands last season because he's a much better point guard than people assume. With Livingston, you can have different options within a possession. Curry gets to start out most possessions as the primary option. If it breaks down and fails, moving the ball to Livingston doesn't end Curry's effectiveness.
If anything, it keeps Curry effective deeper into the shot clock. Dribble penetration can still happen and Livingston is a fantastic playmaker. Curry can move without the ball as the play breaks down and the seconds tick, knowing he's likely to get the ball if he gets open when Livingston has the rock. That wasn't so much an option last season.
Defensively, the Warriors never miss a beat. Depending on what their roster looks like on the bench, Livingston likely fits in with defensive-minded role players like Jermaine O'Neal and Draymond Green who helped shut second units down. He can play passing lanes, clamp down on doubles in the post, and keep dribblers in front of him.
You'll always worry a bit with Livingston's health, but it's hopefully an outdated concern. Three years with the third year not fully guaranteed and at mid-level money? It's almost too perfect of a signing. Grade: A
-- Zach Harper
T.J. Warren gets paid big money by the Suns in a four-year deal

Melo didn't hold back on his feelings about President Donald Trump and urges for help in Puerto...

The Wizards star says the NFL won't change until important players like Brady and Rodgers speak...
Popovich spoke at length about sports, race, culture, and politics during Spurs media day on...

Carmelo Anthony finds the idea of coming off the bench very funny

Several teams spoke about Trump's recent comments about protests and the Warriors' White House...